Disadvantaged children from a country blighted by a nuclear disaster were left open-mouthed after seeing a tiger for the first time.
A total of 18 youngsters from Belarus are currently staying in Moray to escape the after-effects of the Chernobyl explosion.
Yesterday the children visited the Highland Wildlife Park near Kingussie to get a glimpse of animals they have previously only read about in books.
The heartwarming day was capped off by seeing an attention-seeking Amur tiger stretch himself in front of them.
The children anxiously watched as the big cat paced around in his enclosure – drawing breath every time he came close to them.
And they were left open-mouthed when the stunning animal revealed its full size.
Clare Cotton, coordinator of the Moray Friends of Chernobyl Children group, praised the park's staff for creating memories the children will remember forever.
She said: "It was just an amazing opportunity for them. It was an experience just to see their reactions to all of the animals.
"They got to feed the monkeys too, which they loved. There's no way they would be able to do that kind of thing at home – they can only read about it in books.
"It's all lifetime memories for them."
During the trip to the wildlife park the party also got to see a majestic polar bear and playful red pandas.
However, some of them are also convinced they caught a glimpse of a rare native Scottish creature.
Mrs Cotton added: "We were a bit cheeky. We went to an empty enclosure and offered them a prize if they could see a haggis.
"About 10 of them swear they saw one. One said she saw a baby haggis that was on its mum's back."
This week the children have also learned Scottish country dancing and visited the Findhorn Foundation to pick up gardening tips.
The youngsters, aged from eight to 10, stay with families in Moray for a month every year to allow their bodies a break from the radiation that persists in their homeland.
Fresh Scottish air and healthy food is believed to extend their lives as Belarus continues to recover from the 1986 explosion.
The trip also allows them access to medical and dental facilities that are not as easily available in their homeland.
Mrs Cotton added: "They are having such a good time. There's so much for them still to do though."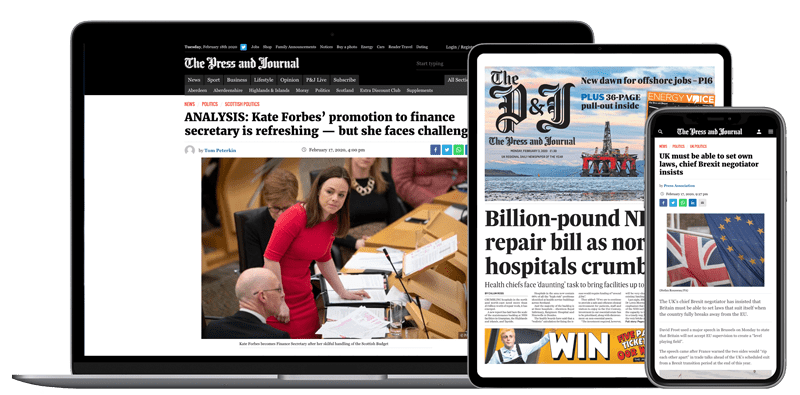 Help support quality local journalism … become a digital subscriber to The Press and Journal
For as little as £5.99 a month you can access all of our content, including Premium articles.
Subscribe