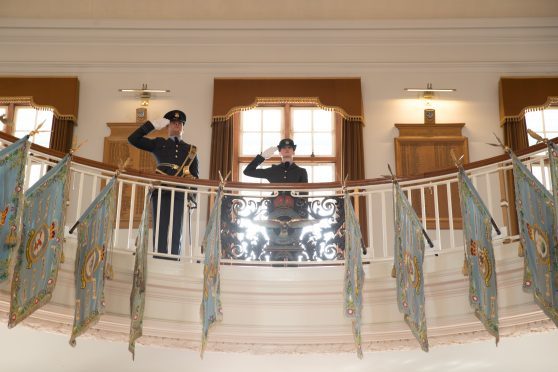 The standard of an historic RAF squadron which was based in Moray has been laid up.
Personnel from XV (Reserve) Squadron transported the flag from Lossiemouth to the College Hall Officers' Mess at RAF College Cranwell.
And a ceremony was held to mark the final official act of the jets that stopped flying from Moray earlier this year.
Originally designed as a rallying point, the flags now have emotional significance for troops to symbolise the pride in their comrades.
The Tornados touched down at RAF Lossiemouth for the final time in March to make way for a new squadron of Typhoons at the base.
The squadron was formed in 1915 and initially saw action in World War I before being involved at Dunkirk in World War II and operated in the Gulf War in the 1990s. It was based at Lossiemouth from 1993.
Wing Commander Paul Froome, officer commanding XV (R) Sqn, led the band of personnel, who had been stationed at Lossiemouth at the ceremony.
He said: "It was an honour and a privilege to lodge the XV Squadron standard in the Royal Air Force College, and a fitting end to the disbandment activity.
"The standard joins those of other illustrious squadrons and I hope that, in the near future, it will be marched out of College Hall and paraded again with pride and dignity."
The standard will remain in the hall until the squadron needs to be reformed by the RAF.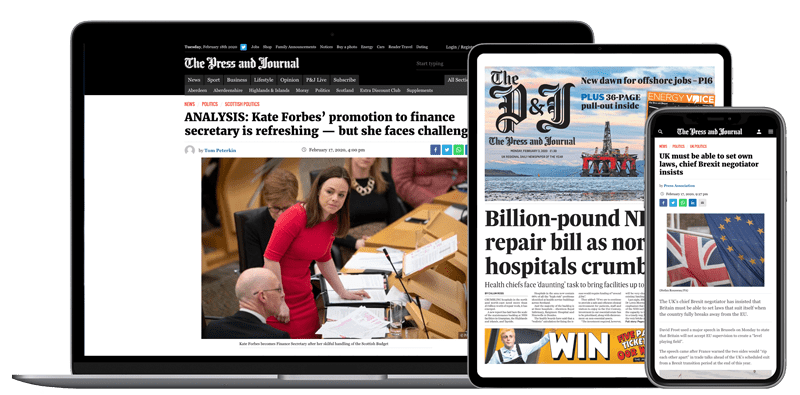 Help support quality local journalism … become a digital subscriber to The Press and Journal
For as little as £5.99 a month you can access all of our content, including Premium articles.
Subscribe