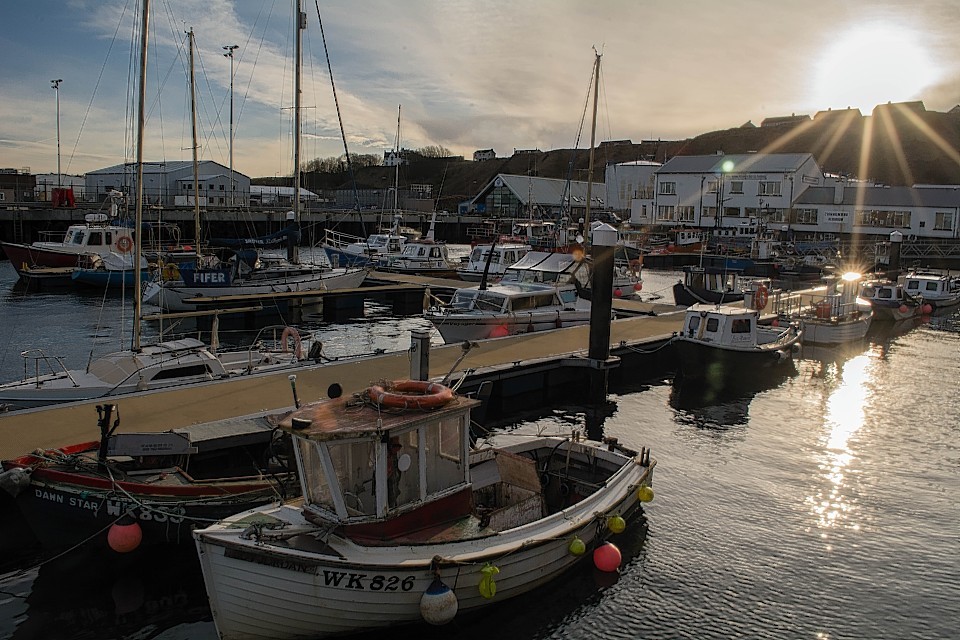 Two of the north's most popular harbours have netted hundreds of thousands of pounds in funding to create more berthing space.
In demand ports at Lossiemouth and Scrabster have landed a fortune as part of the Highland and Moray Fisheries Local Action Group (Flag).
Scrabster will receive almost £100,000 to install new pontoons and a similar sum has been pledged to create extra space for boats at Lossiemouth.
The Moray port will receive an additional £95,000 to purchase dredging equipment to clear the seabed.
The manager of the town's marina, Amanda Chisholm, said the "innovative" system will allow for regular dredging to take place without affecting the availability of pontoons.
She said: "The east basin pontoon development will allow Lossiemouth's marina to accommodate an ever-increasing demand from visitors and customers alike.
"The new in-house dredging equipment will enable continuous dredging operations within the marina, ensuring ease of access and securing the future of the harbour."
Scrabster Harbour Trust's Jason Hamilton added: "With an already oversubscribed marina, creating new berthing facilities will relieve the pressure on our current pontoons and help us accommodate our growing fishing, leisure and cruise customers.
"We are delighted to have this support for our ambitions to create jobs and income for the local community."
The project to create pontoons at Scrabster received £73,383 from the European Maritime and Fisheries Fund (EMFF), and £24,461 from the Scottish Government.
The Elgin and Lossiemouth Harbour Company received £75,000 from the EMFF, £25,000 from the Scottish Government and £95,000 from Highlands and Islands Enterprise.
The funding has been awarded to encourage coastal communities to make the most of their harbours by forming local action groups.
The Highland and Moray joint organisation considers applications and decides how donations should be allocated.
Cash pledges can be issued to support projects which aim to rejuvenate communities, develop enterprise or create jobs.
The fund is open to sole traders, small and medium-sized businesses, community groups and third sector organisations within the Highlands and Moray.
More information on how to apply for funding can be found at www.highlandmorayflag.co.uk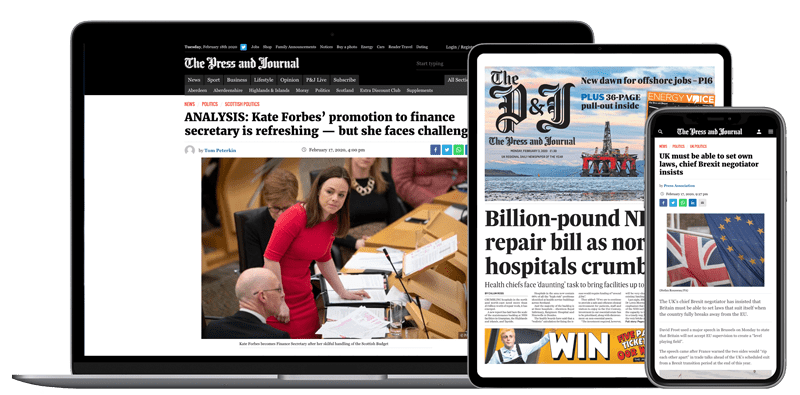 Help support quality local journalism … become a digital subscriber to The Press and Journal
For as little as £5.99 a month you can access all of our content, including Premium articles.
Subscribe