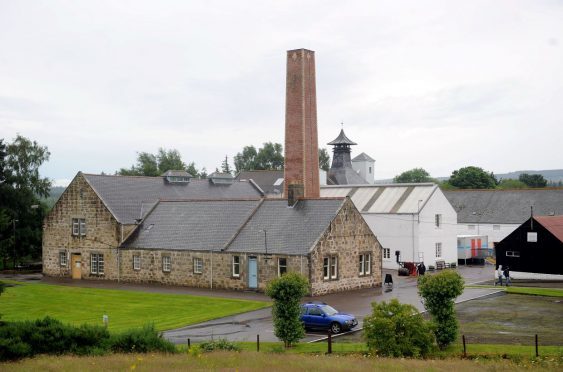 Fresh hopes have been raised that distilling could return to a historic brewing site in Moray.
The stills at Dallas Dhu near Rafford have been cold for more than 30 years after previous owners Scottish Malt Distillers closed down the premises.
The attraction, which is now managed by Historic Environment Scotland (HES), offers a glimpse into the region's rich distilling past.
And now, the building's guardians have committed to drawing up a fresh vision for their future before the end of the year, which could involve a revival of whisky production.
Moray MSP Richard Lochhead has met HES chief executive Alex Paterson to discuss Dallas Dhu and revealed distilling is "very much" part of the plans.
Mr Lochhead added: "Dallas Dhu is unique in that it is the only historic distillery in the country and it is clear to anyone who has been there that it has a tremendous amount of unfulfilled potential.
"I've been calling for agencies involved in the running of Dallas Dhu to put in place a plan that will allow it to meet that potential for quite some time now, and I'm delighted that there now seems to have been some real progress on this.
"With Moray being home to over half of the whisky produced in Scotland, it is a no-brainer in my mind that we should have a national centre of whisky excellence here, and Dallas Dhu absolutely fits the bill.
"It would undoubtedly be a massive boost for the Forres area, the local economy and tourism."
The MSP has previously called for Diageo to transfer the site to public ownership, so that more funding opportunities could be unlocked to revitalise it.
The popular destination already attracts nearly 10,000 tourists a year to learn about the history of distilling.
Feasibility studies have already concluded resuming production is viable at Dallas Dhu.
A spokeswoman for HES said: "We can confirm we recently had a very constructive meeting with Mr Lochhead regarding Dallas Dhu and aim to have a plan in place by the end of the year."