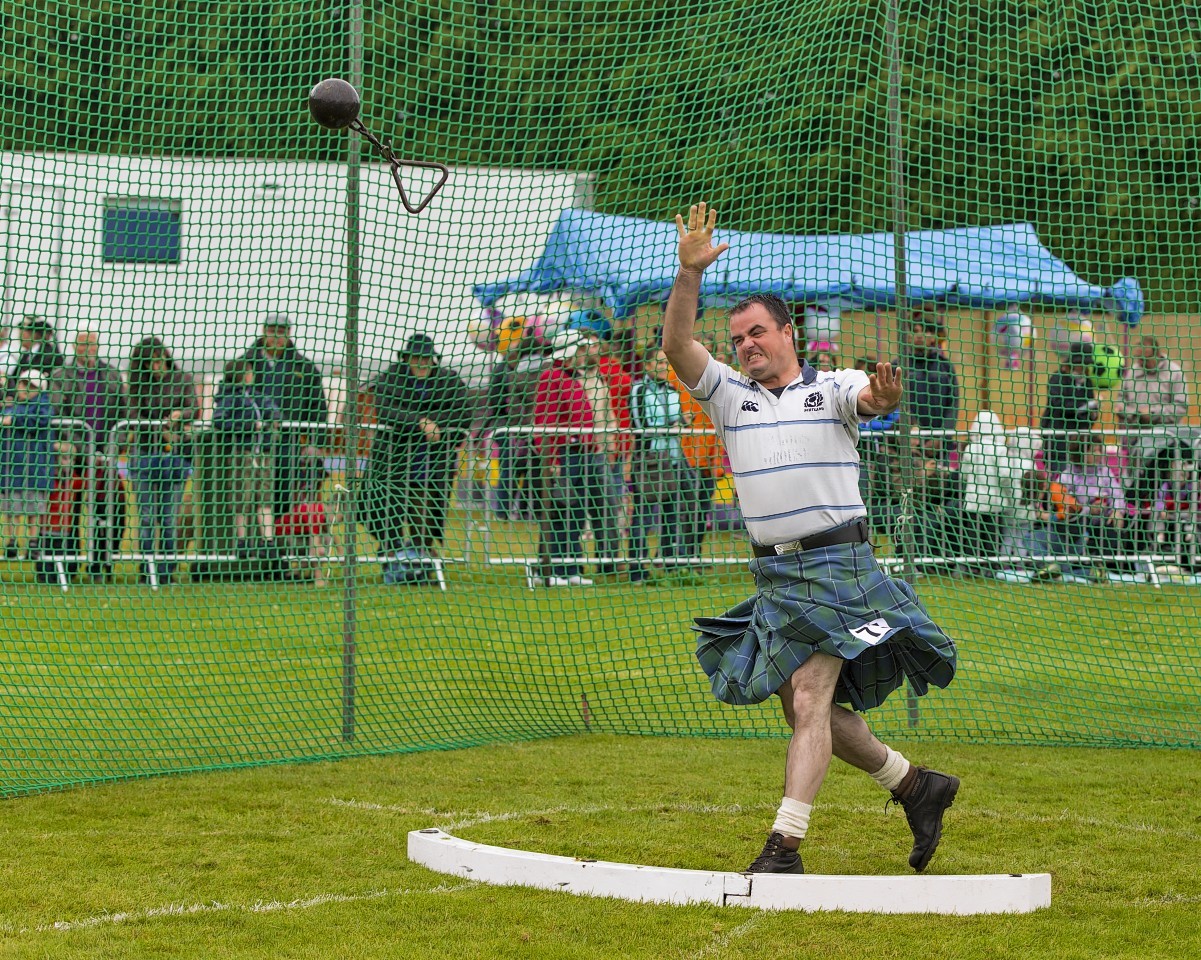 Only a fortnight after a bagpiping festival brought thousands of people to Forres, residents are preparing for another distinctly Scottish extravaganza.
Piping at Forres, a European Pipe Band Championship contest, brought music fans from all over the world to Grant Park last month.
And this weekend, the grassy expanse beneath Cluny Hill will once again become a hive of tartan-tinted celebrations as the 89th instalment of Forres Highland Games begins with a massed pipe band march through the High Street.
Another connection between the two events will be marked as the chieftain of this year's games is the chairman of the piping competition, Alan James.
Mr James will preside over track and field contests, heavy throwing events and Highland dancing showcases.
Teams will test their strength during a tug-of-war tournament and there will also be a cycling race through the park.
Runners will be able to sign up on the day to take part in a 10k road race along a scenic but testing route nearby.
Among the estimated 4,000 people who turned out at the town's Grant Park last year were contingents from Japan, America, New Zealand and Australia.
And last night, local tourism bosses hailed the annual celebration of Scottish culture as a reason for surging visitor numbers.
It recently emerged that Moray's visitor economy rose by £12million last year.
Moray Speyside Tourism's Rachel Glennie said: "It is fantastic that Forres Highland Games provides yet another unique experience for our visitors.
"Events like these are important as the pull of Moray Speyside gains momentum.
"Attractions like Forres Highland Games reflect the authentic and diverse experience that can be expected when visiting this area."
The gates to Grant Park will open at 11.30am on Saturday, with the opening ceremony taking place at 12.30pm.