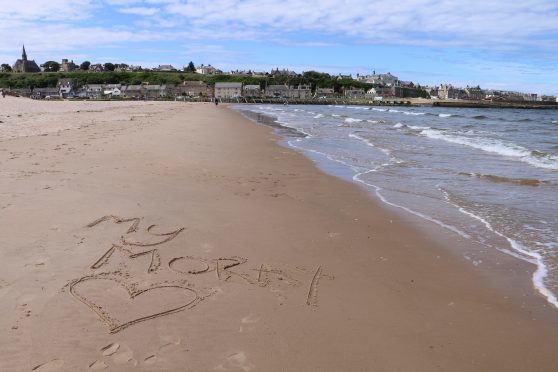 The people of Moray are being asked to help secure a major cash boost that could transform the area over the coming decades.
Local economic leaders are bidding to secure a Moray Growth Deal, aimed at netting hundreds of millions in investment from the UK and Scottish governments.
Thy are aiming to bring about a local equivalent of the Aberdeen City Deal which led to Aberdeen securing £250million last year.
Earlier this year, Inverness received a similar deal worth £315million – and Moray Council decided then that it wanted "a slice of that cake".
Now the region's residents have been asked to play a role in shaping the application which will ultimately be put forward to Westminster and Holyrood ministers.
The chairman of the Moray Economic Partnership, John Cowe, described the bid as a "once in a generation" opportunity.
He said: "If we succeed, this will make tangible improvements and create a Moray that is everything we want it to be.
"That means more jobs, higher wages, a fairer society, better roads and a vibrant and ambitious community."
Mr Cowe explained the rationale behind the new public initiative, which has been christened "My Moray".
He added: "We want people to get behind the bid, and really think about what they want their Moray to be."
A video has already been created, featuring people talking about their vision for Moray's future, and several public information events are planned.
Feedback will be analysed and reflected in a report to Moray Council, and ultimately used during discussions with Scottish and UK Governments later this year.
The tagline "innovation from tradition" has been attached to the project, as it incorporates Moray's wealth of historic industries.
Mr Cowe said: "By 2030 the vision for Moray is to be known and recognised as an outward facing and ambitious community. There is a lot to be excited about."
It is envisioned that the Moray Growth Deal funding could help pay for the creation of a £12million industrial estate outside Elgin and generate thousands of new jobs.
A government spokeswoman said ministers "would be interested to hear Moray Council's proposals".
Those wishing to complete the survey should visit www.mymoray.co.uk or find My Moray on social media.