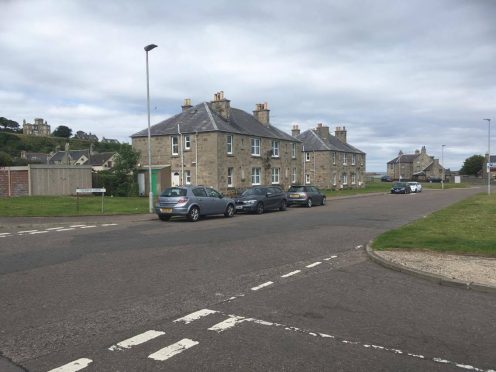 A Lossiemouth musician has made an appeal for the return of a treasured guitar which was stolen during a raid on his band's van.
Michael Smith was shocked to find that the Antigua finish Fender Stratocaster which he has owned for close to 40 years had been taken from the van, which was parked in the Queen's Lane area of the town.
The 59-year-old rocker bought the instrument when he was just 21.
Other pieces of equipment stolen included pedal boards, microphones and several cables.
But it was the guitar which had the most value to the Mr Smith – and left him the most upset.
The musician said that while the cash value of the instrument was not high, its sentimental value made it priceless.
He said: "Regardless of how much any one puts a price on it – it's worth a lot more to me."
And he feels he has a special connection with the instrument.
He added: "That guitar was like a part of me.
"When I am playing it, I can watch a game of football and play.
"I know what I'm doing without looking at the guitar."
The 70s style rock band, 2FNBadd, was forced to cancel gigs after the equipment was stolen, and they are in the process of buying equipment to allow them to start playing again.
Now the guitarist is offering up a reward for the return of his much loved instrument.
He said: "It's going to cost us about £500 to get all of our new stuff.
"I have £200 for anybody that drops it off – no questions asked."
A police spokeswoman confirmed an investigation into the incident – which took place between Sunday, July 15 and the morning of Friday, July 21 – was ongoing.
Investigating officer Constable Alison Cooper said: "The guitar is quite rare and the owner is therefore quite upset that it has been taken.
"In order to help trace the instrument the owner is offering a financial reward for information which leads to its return.
"If anyone has any information about this incident I would ask them to get in touch with us by calling 101 quoting reference 0445 of 21 July."