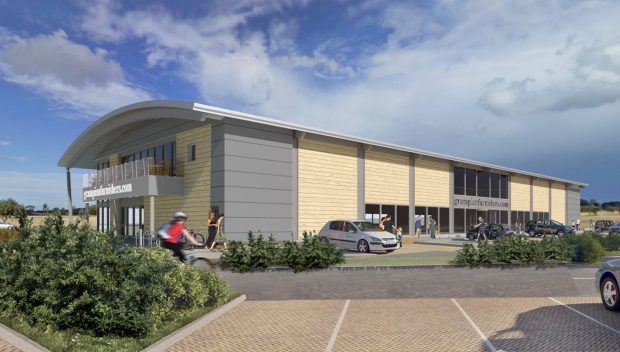 A Moray businessman is preparing for his firm's "D-Day" as its vision of expanding on a new site is due to be decided.
Grampian Furnishers want to move from their current Lossiemouth home to a new base about three times the size on the outskirts of Elgin. Despite attracting objections from those who fear the development could spark a fresh wave of out-of-town projects, the proposals have been backed by more than 2,300 people in a petition.
The furniture business has £3.5million plans to build a new showroom and cafe next to the A96 Aberdeen to Inverness road on the approach from Lhanbryde.
Now it has been confirmed that a public hearing will be held to settle the dispute, because it contravenes planning policy.
Yesterday managing director Royce Clark explained that he was not solely relying on public support to persuade councillors to back the showroom.
He said: "The ice house development in Portgordon is a perfect example. They had everything going against them but it still got approved. We might have everything going for us but that's no guarantee that it will be approved.
"It just makes common sense. We need to be practical. There's no way we'd be able to have our big delivery lorries and customers in Elgin town centre."
The land next to the A96, which is currently home to a derelict steading, cottage and former dairy, is not currently set aside for retail.
Moray Council's planning committee will meet on October 4 to decide whether the project can be considered as an exemption to their policies.
Elgin Community Council believes the showroom should be considered as a "one-off" and should not be allowed to set a precedent for out-of-town sites.
The proposals have attracted objections from Elgin's business improvement district and furniture chain Anderson and England.
However, locals who signed the petition believe investment is needed in the area. Elgin resident Ally Donaldson wrote: "The town is an old market town and it cannot support an ever-expanding population.
"The town will flourish with investment, not decline, as the inward thinkers have decided."
George MacKenzie from Elgin, added: "There is a real need for this type of retail outlet.
"People will travel some distance to shop here and that usually means a visit to the town itself."