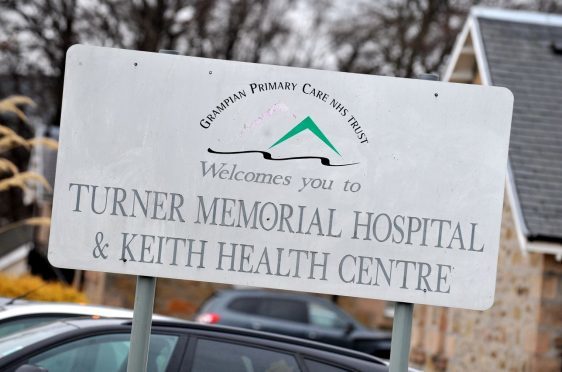 Moray's MSP and MP have joined forces in a rare show of political unity to renewal calls for an upgraded health centre in the region.
Staff and patients at the Keith Health Centre and Turner Memorial Hospital have been campaigning for the dilapidated buildings, which are more than a century old, to be replaced.
And yesterday, both SNP MSP Richard Lochhead and Conservative MP Douglas Ross urged NHS Grampian to speed up the process.
The health authority has insisted the project remains one of its top priorities, but has warned the needs of the entire region need to be assessed first.
Mr Ross said he was disappointed a "timetable for action" had yet to be drawn up.
He added: "I recently wrote to the NHS and integrated joint board for health and social care to ask when such a document would be drafted.
"It was very disappointing that the initial responses failed to answer very genuine concerns I was raising. I know a lot of people are greatly concerned about this.
"I remain hopeful there will be some positive news to report soon."
Meanwhile, Mr Lochhead welcomed confirmation from the NHS that upgraded facilities in Keith were among the body's top priorities, but insisted he was still eager to see progress "accelerated".
He said: "While they're not in a position to give a timescale, it's positive they are keen to make progress and discussions are ongoing to identify Keith's requirements.
"If we are to deliver the best health care in the community and attract the best medical staff to the area, we need 21st-century facilties.
"I'm very eager for things to progress to the next stage as soon as possible and for costs to be drawn up. I know patients and staff are too."
Last night, a spokesman for NHS Grampian explained a new health centre in the town was one of their "highest priorities".
He added: "Work by Health and Social Care Moray is ongoing to look at the services in the Speyside corridor and how these can be delivered most effectively in the future.
"Once the requirements of the area as a whole have been identified, we will be able to explore funding support and potential options for Keith with the Scottish Government."