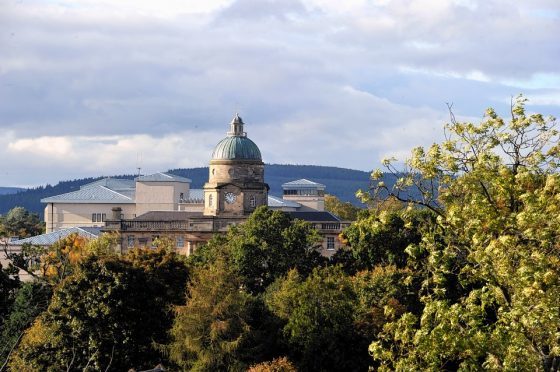 Overnight admissions will return to the children's ward at Dr Gray's Hospital from next week following the recruitment of two new doctors.
However, NHS Grampian has warned a similar situation could affect services again next year.
Children requiring overnight care have been treated in Aberdeen or Inverness for nearly two months due to a staff shortage.
Temporary provisions were put in place by the NHS before they were withdrawn because they deemed unworkable.
Yesterday the health authority confirmed 24-hour operations will return to Ward Two from Monday.
Dr Jamie Hogg, divisional clinical director, said: "Obviously this good news will be welcomed across Moray but we need to be clear that the workforce constraints remain a concern.
"People should be aware that we could face a similar situation in paediatric, obstetrics and gynaecology services at the next trainee doctor intake in February. We're continuing to work on solutions to mitigate this issue.
"There are however additional workforce challenges ahead at the hospital. We're currently working to reinforce consultant staff numbers across the women and children's service locally due to recent staff changes."
Fears about the future of services in Moray attracted wide spread concern.
There were calls for public agencies to work together on recruitment issues – a song was even penned by regular patient Lucy Stewart, seven, to encourage doctors to move to Moray.
Dr Hogg added: "The way people rallied around to do whatever they could to help people to come and work in our area is testament to the community spirit we have here."
The health official stressed there would be "no let up" in the NHS's Moray recruitment drive but warned they would not be able to do it alone.
Staff have been working with the council and elected representatives to promote the benefits of living and working in the region.
Moray MSP Richard Lochhead said: "Clearly the situation is still fragile with the health board having had longstanding difficulties in recruiting staff. I'm continuing to work with public agencies to pursue solutions to these recruitment challenges which are not going away fast."
Moray MP Douglas Ross added: "Dr Gray's is a valuable and much-needed facility for the whole area which must not continually be put under threat because of a problem in attracting staff."