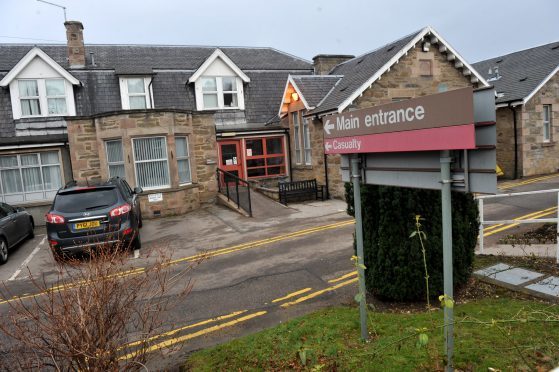 Health bosses have been pressed to find a site for an upgraded Moray hospital or risk being left scrambling for land.
NHS Grampian has already committed to an improved Keith Health Centre and Turner Memorial Hospital as its top priority for the region.
Until now, officials have declined to set out a timetable for the development while they carry out a review of services in the region.
However, now they are being urged to pick a site for the hospital so land can be set aside in Moray Council's local development plan, which designates plots for particular purposes.
Authority planners are currently working on the next document, which will come into force in 2020 and be valid for five years but will also direct developments for following two decades.
Keith and Cullen councillor Theresa Coull said: "The zoning of the right amount of ground in Keith is an extremely important part of this process. I want to make sure that everyone is singing from the same hymn sheet and that we don't have any barriers in the future.
"It seems to me there is now even more urgency so that we can ensure the right amount of land is allocated and we get the new facilities Keith deserves with as little hold up as possible."
NHS Grampian has already insisted an upgraded health centre in the town is one of its "highest priorities" and funding will be explored following a review of services in Speyside. The health authority declined to comment further yesterday.
Campaigners from the practice's patient participation group have mustered a 1,000-strong petition calling for improvements.
Staff at the health centre have revealed parts of the existing century-old buildings are inaccessible to those in wheelchairs.
Moray MSP Richard Lochhead added: "It's clear for all to see that Keith needs new health facilities to meet the needs of patients.
"Not only will this be good for patients and care but it will also be a great way of helping retain and recruit staff to the area.
"I don't want to see Keith missing out on any new facilities due to not enough land being zoned for what's needed."