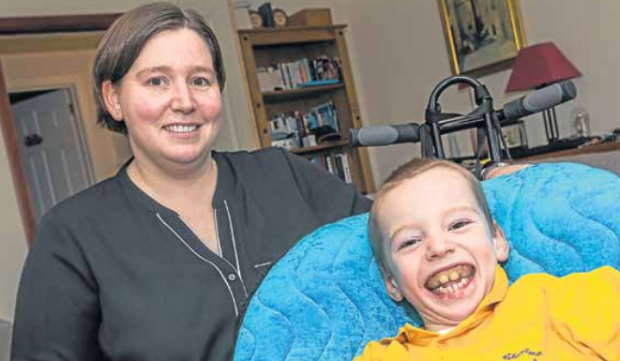 A Moray mum is fronting a campaign for improved disabled facilities after resorting to changing her seven-year-old son on a toilet floor.
Tom Groves, who lives near Fogwatt, was diagnosed with cerebral palsy and dystonia, a condition that requires full assistance with daily living, when he was just four months old. The Aberlour Primary School pupil uses a wheelchair, and is unable to sit upright without someone helping him.
Now his mother Gillian, who works as an independent advocate for people with disabilities, is pressing for increased funding after revealing there are only two disabled toilets in Elgin that are suitable for her son.
She said: "It can be an absolute nightmare. It means we can't go out for more than one or two hours at a time because there are only two toilets in Elgin that he can use.
"It's incredible that in this day and age that that's the situation we find ourselves in, just trying to live a normal life.
"I've found myself changing him on the floor of disabled toilets in the past, simply because there's been nowhere else to go."
The two toilets that Tom is able to use in Elgin are at Dr Gray's Hospital and at the Cedarwood day centre on Edgar Road, which is closed in the evenings.
Now Mrs Groves, and her husband Gary, are pressing for extra funding to be awarded to include a "changing places" room in the proposed Moray Sports Centre.
The facility, which costs up to £16,000, has a height adjustable changing bench strong enough to support an adult as well as a hoist and enough space for a wheelchair.
After learning of the sports centre development in the south of Elgin, Mrs Groves immediately pressed the team behind it to include the changing room in the design.
Now the team behind the project are bidding for up to £25,000 to include the facility.
Chief executive Kathryn Evans revealed about 40% of the Scottish population have been diagnosed with disabilities, which equates to about 30,000 people in Moray.
She said: "Tom's story offers an insight into the difficulties in Moray through the lack of fully accessible toilets.
"As a project, we really want to make a difference and improve the opportunities for access to activities."
Moray Sports Centre has bid for the funding from the Aviva Community Fund, which is decided by a public vote. Support can be pledged online at www.community-fund.aviva.co.uk
Comment, Page 25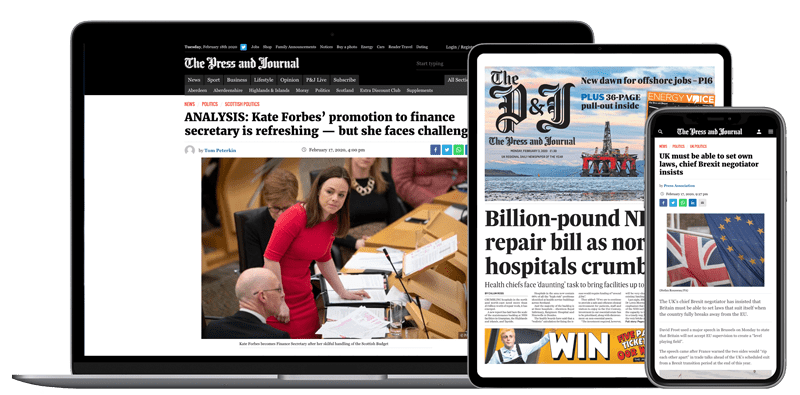 Help support quality local journalism … become a digital subscriber to The Press and Journal
For as little as £5.99 a month you can access all of our content, including Premium articles.
Subscribe