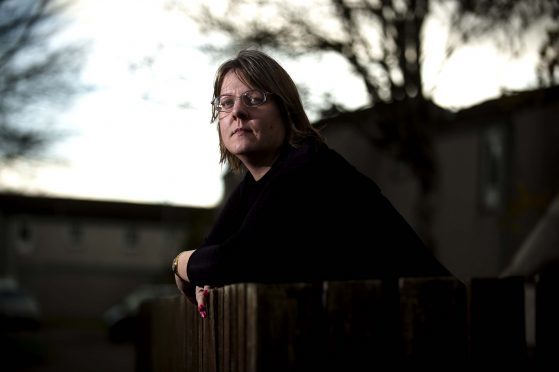 A Forres mum has called for child-specific guidelines to be drawn up after her daughter needed to be restrained in school.
Moray Council was told to apologise to Pauline McWalter by the Scottish Public Services Ombudsman (SPSO) after staff allowed the situation with her 11-year-old child to escalate at Anderson's Primary School.
Following an investigation, staff were found to have followed the youngster into a classroom after an outburst, which may have caused her to feel "cornered".
Now Mrs McWalter wants new policies drawn up to be used to minimise the effect of possible future incidents.
Last night, the council insisted the SPSO had found the restraint used on January 18 last year as "appropriate".
Mrs McWalter accepts restraint will be needed on her daughter, who has been diagnosed with autism, but believes rules should be developed to differentiate between holds on adults and children that need to be brought under control.
She said: "At the moment there are only general rules, it doesn't make any difference between physical intervention on an adult or a child.
"I know they are going to have to use restraint on my daughter again, I just want to know what that's going to look like and it's not going to hurt her.
"My daughter might be the tallest in her class but she's still 11, that doesn't mean she can be treated the same as an adult."
Yesterday, both Aberdeen City and Aberdeenshire councils confirmed they have policies for physical interventions in schools. Highland Council has rules for children in care.
Last night, Moray Council sent a written apology to Mrs McWalter via a solicitor, more than a week after the SPSO deadline.
The Forres mother hit out after receiving the letter undated and with "draft" written across it.
She said: "It's not what I expected at all. I would have hoped to have received it personally with a face-to-face meeting about it."
In the letter, quality improvement officer Corrina Campbell apologised for the "distress" the incident caused the family.
She wrote: "Following the conclusion of your complaint, staff at Anderson's Primary School were provided with training in order to equip them fully with taking preventative measures and using positive reinforcement to de-escalate a challenging situation.
"Complaints such as yours are welcomed and allow us to identify where we have got it wrong and improve our service provision in the future."