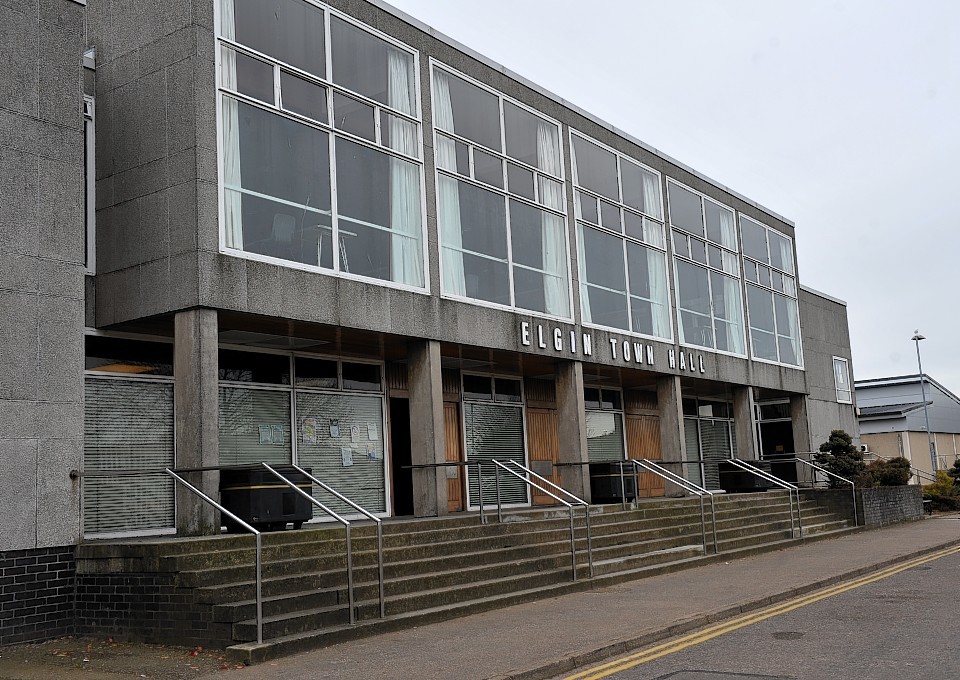 Crunch talks to help save one of Moray's best-known venues have been scheduled for the New Year.
Elgin Town Hall is one of eight public buildings which is under threat of closure due to cuts by Moray Council.
The proposals were released earlier this month in a document titled Bridging the Gap 2018, which outlines how the cash-strapped authority aims to save £6.7million.
However, Lantern of the North, a local interest group, has now organised a discussion to find a community-led solution for the Town Hall so it can obtain a Community Asset Transfer.
The meeting is scheduled for January 16 at 7pm at the Inkwell in Elgin.
Mark Conti, group director, said: "The town hall is an iconic venue in Elgin that, despite its flaws, provides a hugely valuable service for the performing community.
"We know of there is huge potential to increase income and reduce costs but it is obvious that the council is currently unable to dedicate the resources to look at this properly.
"It is our belief that if we can bring the performing community together not just from Elgin but the whole of Moray we can develop a plan and way forward that could bring the hall into community ownership and ensure that it is sustainable, not just for now, but for many years into the future."
His fellow director Barry Jarvis added: "Whilst it would be easy to be up in arms and take to the streets raising petitions and demanding the council does something about this, we have decided instead to look at this as an opportunity.
"It is clear that if we do not step up and offer an alternative, the council will simply shut the door and the building will be left to rot like Grant Lodge."
The Town Hall was built by renowned architect William Kininmonth after a fire destroyed the original building in 1939. It holds 1,000 people in the main area and 300 in the supper room.
Council leader George Alexander said: "It's an excellent idea that they are having this meeting and I wish them all the best.
"This is exactly what community empowerment is about."