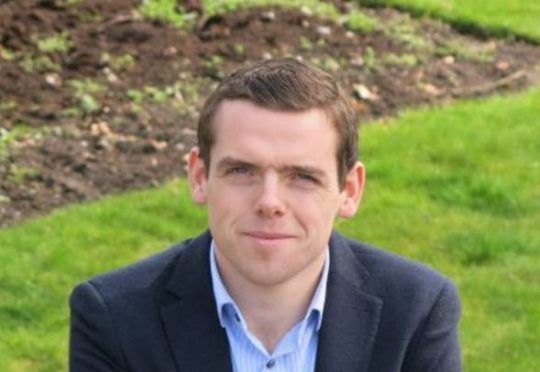 Moray MP Douglas Ross has met with the Secretary of State for Business Greg Clark MP to demand action on "rip-off" delivery charges in Moray and the north of Scotland.
Mr Ross said he spoke with Mr Clark after raising the issue with the Prime Minister ahead of today's debate on the issue in Westminster, which will be led by Mr Ross.
Mr Ross said: "I was encouraged by the Secretary of State's response.
"I asked if he would consider jointly hosting a round-table discussion with me and some of the companies that currently levy unfair surcharges, and other interested parties.
"I am hopeful this can be agreed as it will allow us to challenge these companies on the rip-off charges they are applying.
"He also agreed that we would examine closely the recent Ofcom report on this issue, and seek solutions to a problem that has been going on for many years.
"It is my belief that by using parliament to shine a light on these practices, we may finally make significant progress in this long-running fight.
"I highlighted this injustice in my maiden speech in the House of Commons. I took the issue to the floor by asking the Prime Minister for her help, and I have also asked the Scottish Affairs Committee to launch an inquiry.
"Despite years of complaints, not to mention petitions, questions at Holyrood and so on, this problem has not been solved. I really do hope that, at last, we can start seeing some significant progress."