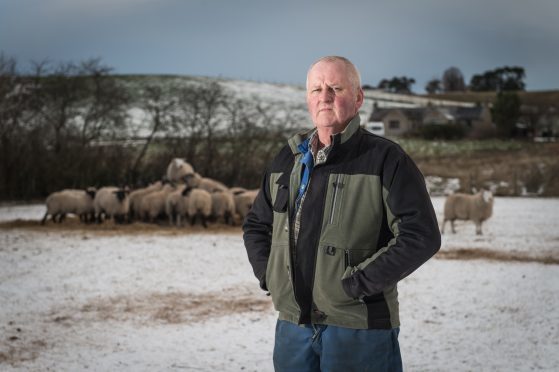 Seven sheep have been killed on a Moray farm with dogs feared to be responsible for "the carnage".
Farmer Alistair Taylor discovered the dead animals in one of his fields near Alves when he went to feed them yesterday morning.
The sheep were only put at Springfield Croft the day before, and were found mauled and piled on top of each other in their attempt to evade their attacker.
Yesterday, Mr Taylor said he believed it would have taken more than one dog to cause the devastation, which also left three others injured.
He said: "We've never had any deaths like this before. There's been the occasional dog running about but they've never got to anything.
"There's been quite a bit of a carnage, it's quite distressing to see. I would think there's been more than one dog involved, but it's impossible to tell.
"I don't know whether it's a stray dog or whether someone's done it deliberately – you would think somebody would notice their dog is covered in blood if it's been done accidentally if they've got loose."
Mr Taylor estimated the value of each sheep at £85 – bringing the total loss to the farmer from the deaths to nearly £600.
There have been no reports of other sheep worrying incidents in recent weeks in Moray.
However, last month a 34-year-old man was charged after 65 lambs were attacked in an incident near Turriff.
Meanwhile, in September last year more than 90 lambs were stolen from a farm near Keith by organised criminals.
Mr Taylor added: "People need to know these things are happening. Somebody somewhere knows their dog was up to something suspicious or knows who might have been involved."
A police spokeswoman said: "We have received a call in relation to a sheep-worrying incident. Officers will be looking into it."