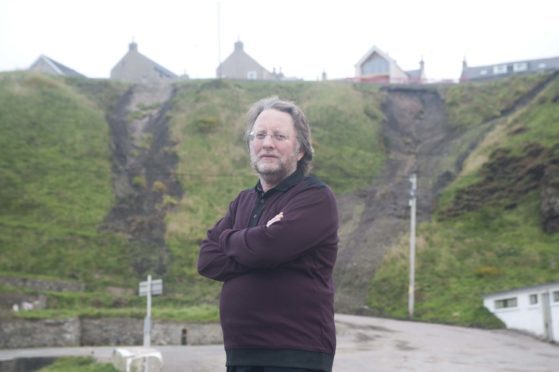 Repairs worth more than £1.7million have been approved to safeguard a Moray village from future landslips.
Roads leading to Portknockie's harbour were blocked in September last year after a torrent of rain water proved too much for the drains.
Yesterday campaigners welcomed Moray Council's decision, which is likely to be financed by extra borrowing, as the "best that could have been expected".
However, Rob Barsby, chairman of the village's flood action group, stressed it was important to keep a "watchful eye" on the slopes above the harbour.
The unanimous decision of yesterday's full council meeting will mean that landslips that have been identified as "high and medium risk" will be repaired, but not those classed "low risk".
Mr Barsby said: "Doing everything would have been better, but I understand they are trying to work within budgets.
"My concerns would be that the lower risk sites don't grow and undermine the work that is going to be done elsewhere. It's a worry.
"There's no guarantee that this won't happen again so it's going to need looked at again in the future. It can't be forgotten about."
Council officers have explained that it could take up to five months to be ready to award a contract to carry out the repairs.
Budgets for large-scale projects will now be reviewed in order to free up cash to fund the project. If loans are required for the total sum, then charges are likely to be about £100,000 per year.
Debbie Halliday, the council's acting consultancy manager, told councillors it was essential to pay the bill in order to protect the authority's roads at the cliff top and at the harbour.
Buckie councillor Gordon Cowie warned that financing the project was likely to lead to costs spiralling out of control and initially suggested spending only £800,000.
He said: "The figures don't seem tight to me, we could end up paying a lot more."
Keith and Cullen councillor Donald Gatt pressed for investigations to be pursued to look into improvements to the sewer network.
He said: "The drainage dates back to Victorian times. They're simply not up to the task now with people having washing machines, dish washers and other things they didn't have at the time."
Keith and Cullen councillor Theresa Coull added: "No drainage could have coped with the water that came down that day."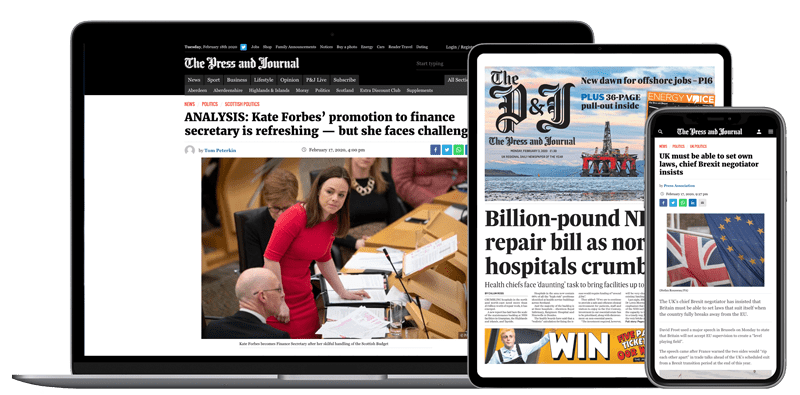 Help support quality local journalism … become a digital subscriber to The Press and Journal
For as little as £5.99 a month you can access all of our content, including Premium articles.
Subscribe