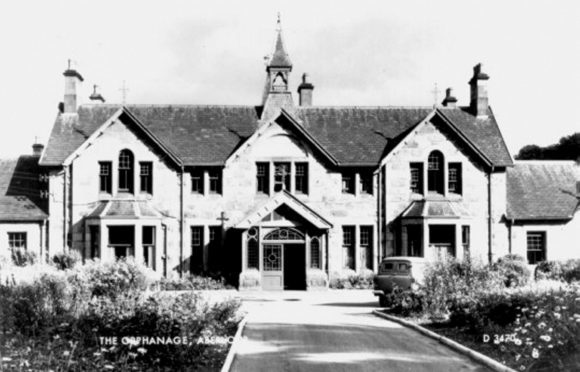 Three former children's homes in Moray are due to come under the spotlight in the next phase of the Scottish Child Abuse Inquiry.
Investigators want to speak to youngsters who were at Aberlour Orphanage and the Princess Margaret Nursery, which is in the same village.
Both centres closed in 1967 when the children's charity Aberlour, which operated them, moved its headquarters to Stirling.
However, now former residents at the Speyside homes are being encouraged to come forward if they experienced abuse at them.
At its peak, the orphanage was one of the largest establishments in Scotland with about 600 children living there. Only the church remains from the original buildings but the nursery is retained today as the Dowans Hotel.
Evidence will also be taken about the Aberlour Children's Home, which is at Quarryhill in Keith.
The Moray centres will form the third phase of the nationwide inquiry, which is investigating historical sex abuse across Scotland. Evidence will be taken in the autumn.
SallyAnn Kelly, chief executive of Aberlour Child Care Trust, said: "We have been informed that a joint case study has been commissioned that will feature our charity, Barnardo's and Quarriers. We have no additional details at this point.
"Aberlour continues to engage openly with the inquiry and encourages survivors of abuse to try to come forward to tell their story.
"Every victim of any kind of abuse should be given the opportunity to share their experience so that we as a society might learn from it, and we hope this inquiry will support victims with the process of healing."
A spokesman for the Scottish Child Abuse Inquiry said: "We want to ensure that all the available evidence is gathered.
"Investigations are on-going, with evidence being taken from survivors and other witnesses who can provide valuable information, as well as gathering a wide range of documentary evidence.
"We have been pleased with the response to date but as the investigation progresses, we would actively encourage anyone who has relevant information to get in touch."
The inquiry's witness support team can be phoned on 0800 0929 300 or e-mailed at talktous@childabuseinquiry.scot
The third phase of the inquiry will also include the Aberlour Childcare Trust in Cumbernauld and The Sycamore Cluster in Fife.