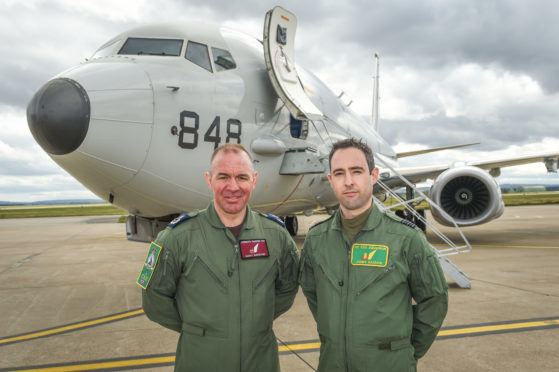 Veterans from the Nimrod fleet at RAF Kinloss will be at the forefront of the next wave of "submarine hunters" in the Atlantic Ocean.
Wing Commander James Hanson and Master Aircrew Gary Banford both worked on the previous generation of spy planes that were controversially scrapped in 2011.
Now the duo have returned to the north-east as part of the newly reformed 120 Squadron, which will fly the Poseidon P8s.
They are prepared to play a key role in monitoring Russian military might and cracking down on criminal activity at sea.
Master Aircrew Banford, who is originally from Macduff, has spent recent years working with Australian forces to hone his maritime skills.
Yesterday, he described his upcoming task as "cat and mouse" with the Russians.
He said: "My primary role is a submarine hunter. When you look out to sea you see a big blue ocean, but I'm interested in everything that's underneath.
"So I'm searching for submarine, finding them, keeping an eye on them, letting them know we're watching them.
"We're listening for them and they're also listening for us. We're a big aircraft though so we can fly low and make a lot of noise and they can try their hardest to evade. It's cat and mouse."
Each Poseidon can be equipped with up to 129 sonobuoys. The technology works by recording sound waves in the water that can be monitored to detect the class and location of submarines.
Wing Commander Hanson, officer in command of 120 Squadron, who served at RAF Kinloss from 2002 to 2010, said: "The primary role is reconnaissance but it can also be combat.
"The planes can deliver torpedoes and launch anti-ship missiles.
"My role is to make sure the aircraft is optimised for the mission – whether it's searching for submarines, finding warships, search and rescue or tackling smugglers."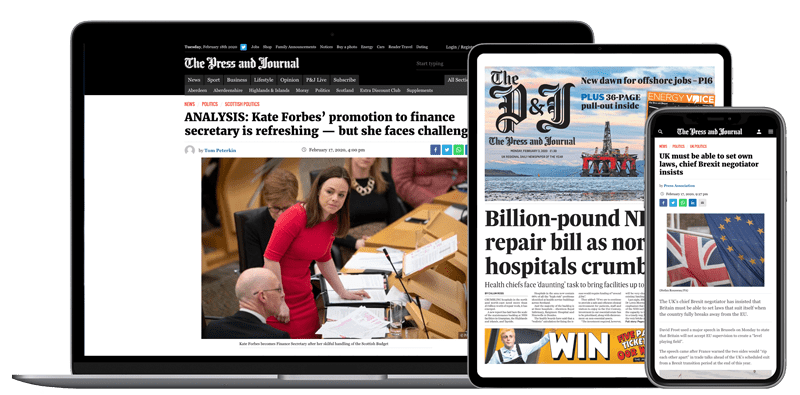 Help support quality local journalism … become a digital subscriber to The Press and Journal
For as little as £5.99 a month you can access all of our content, including Premium articles.
Subscribe