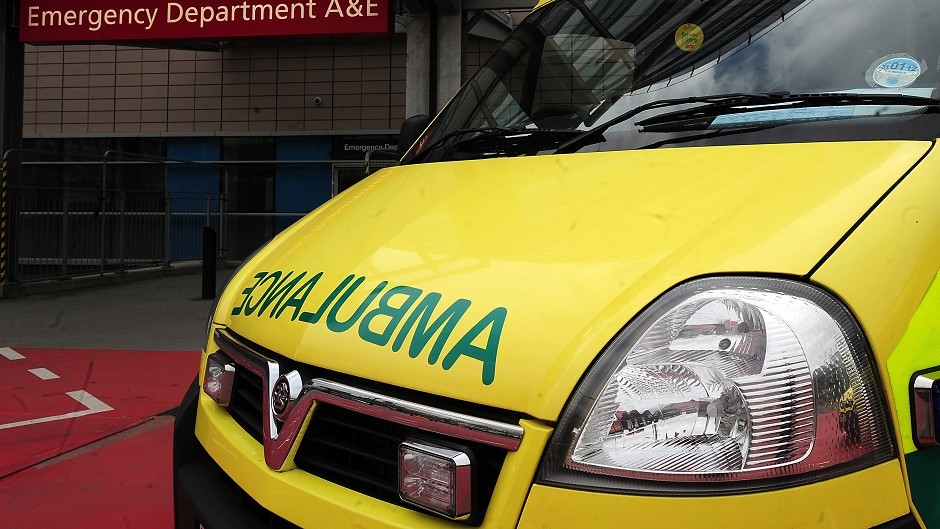 Life-saving equipment has been donated to a Speyside village from an anonymous resident.
The mystery person has handed a defibrillator, which are worth £2,000 when new, to the Garmouth and Kingston Amenities Committee to be used in the area.
Last night, the group ran a training session with firefighters so that locals are able to use it in the event of an emergency.
Panic in Oban train station as defibrillator couldn't be accessed during an emergency
The event at the Garmouth Hotel also taught CPR skills that can restart hearts when people suffer cardiac arrest.
It is estimated that survival chances drop by 10% for every minute that is lost before the procedure is carried out.
Committee member Roddy Robertson explained the group was eager to do what it could to improve awareness of the skills.
He said: "We've had this defibrillator donated to us very generously. It's an old one so we've had to get it up and running and serviceable so it is ready to use.
"Now that we've got it though we thought we had better start training people to use it to be comfortable giving CPR.
"Hopefully now we've done this there will be a lot more people in the area who have the confidence to use the defibrillator, which could save a life."
The group is continuing to raise funds to pay for a case so the defibrillator can be fixed to an outside wall.
Until then, the equipment is being kept in the Garmouth Hotel, where it is accessible while the premises is open for business.
The group has wider aspirations to install two more defibrillators in abandoned phone boxes in the village and Kingston, which have been taken over by the committee.
Fochabers Lhanbryde councillor Shona Morrison said: "It's a great plan to make use of old facilities in this way. They're easy to access and in a central location so it makes sense.
"It certainly sounds like it will be very useful and hopefully it will prove life-saving too."