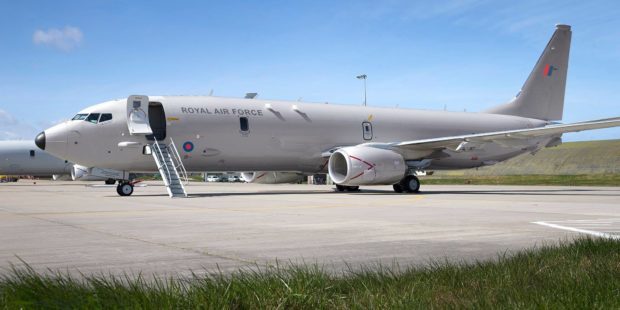 The first images of what the RAF's newest fleet of spy planes will look like when they touch down in the north-east of Scotland have been released.
The P-8 Poseidon aircraft have only been seen in their US Navy livery while being used for training with British crews.
Now, however, artist's impressions of the planes in the RAF colours they will sport when they touch down at RAF Lossiemouth in 2020.
Construction is underway at the airbase to build the facilities that will support the nine aircraft, which will be tasked with detecting Russian submarines in the Atlantic Ocean.
Ahead of their arrival, RAF personnel have been training with American counterparts so the maritime patrol aircraft are ready to fly from the first day they arrive on the Moray coast.
During that time, the squadrons have also been developing tactics that British crews can use once they are based in the UK.
Squadron leader John Ryder said: "I flew numerous anti-submarine warfare serials on P-8 from Scotland during Exercise Joint Warrior in 2012 and the aircraft did the business. From that point onward, it has only got better.
"More importantly we're going to have current, proficient and experienced RAF personnel ready to operate a UK-flagged P-8 the moment we get it.
"In fact, the operation has achieved more than 15,000 hours on the aircraft already, with many operators having more than 1,000 hours each."