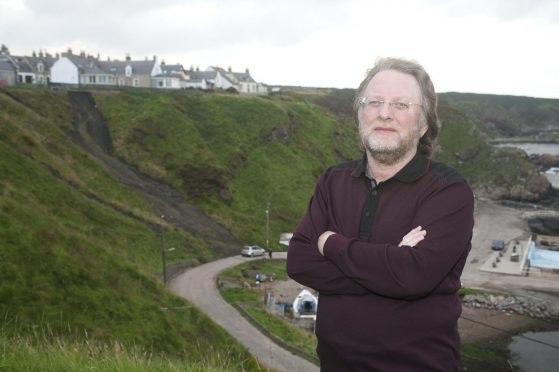 Talks have been arranged regarding the reopening of a popular coastal path which was closed off amid safety fears following a landslip.
The trail between Cullen and Portknockie has been a favourite among locals and visitors for many years, offering spectacular scenery and views of the famous Bow Fiddle Rock.
But the route was sealed off towards Portknockie in November, when its condition worsened following a bout of flooding.
Since then, the land has been investigated but no firm plans have been put in place to arrange repairs and make it safe again.
With the busy tourist season looming, local campaigners and politicians have pressed Moray Council and cycling charity Sustrans to fix it sooner rather than later.
Moray MP Douglas Ross yesterday revealed that the two organisations had scheduled a meeting for later this month and outlined his hopes that the two villages could soon be linked once again.
Mr Ross said: "All that has happened since last autumn is that Moray Council has put barriers in place, effectively blocking the path that is very popular with walkers and cyclists.
"When it was open, the relatively flat path made it easy and safe for older people to walk or use their mobility scooters on, and was therefore very well used.
"I wrote to Sustrans and Moray Council earlier this year to urge them to come up with a solution, whether that is rebuilding the section of the path where the landslip occurred or creating a route to by-pass the damaged area.
"I am pleased that talks have been ongoing and that a meeting is planned for later this month, and am urging them both to come up with a solution as quickly as possible."
Chairman of Portknockie's flood action group, Rob Barsby, said some people had taken to knocking down the barriers to get past regardless – but warned that the practice was dangerous.
And he suggested that signage should be erected at Cullen to advise people of the closure, so that they don't unexpectedly have their walk cut short as they approach Portknockie.
Mr Barsby said: "This is an essential route for visitors, and its closure will hit tourism.
"It must be frustrating to get as far as Portknockie then hit a barrier."