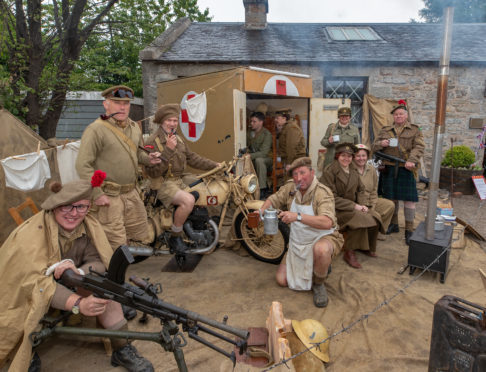 There was plenty of blitz spirit on show in Moray this weekend- as residents reached back more than seven decades back to remember the 1940s.
Soldiers in vintage uniforms, NAAFI stores and nylon stockings were the order of the day at the Keith and Dufftown railway.
Any traces of the 21st Century were removed or hidden by sacks to make the tableau as realistic as possible.
Keith & Dufftown Railway 1940's Weekend16th & 17th June 2018On board the train you will see military re-enactors who…

Posted by In Keith on Tuesday, 12 June 2018
Spam sandwiches were served and Glen Miller was blaring to give modern Moray residents a taste of the past.
Hosted by the Keith and Dufftown Railway Association, some would-be warriors even dressed as a squad of the famous Desert Rats – complete with Bren gun, motorcycle, khaki uniforms and pipes.
The railway's resident spiv, Garry the Geezer, was also on hand to help in the search for an enemy spy on the loose in Moray.
Tom the 'old time copper' was also there with pith helmet shining.
Packed trains ran the 11-mile length of the line linking the world's malt whisky capital, Dufftown, to the market town of Keith, taking in some of the most stunning scenery in the region along the way.
Now in its sixth year, the 1940s-themed event has been growing in popularity with each outing.
Last night Nigel Bodiam of the association said this year had been the "best ever" adding that passenger numbers were up ten-fold on average attendances.
Mr Bodiam said: "I would have to say we have had the most superb weekend.
"We had our highest ever number of visitors.
"Each train was packed with around 150 people when we generally carry between 20 and 30. That is a huge increase for us.
"We do this every father's day weekend and it seems to be getting more and more popular.
"We are already looking forward to next year."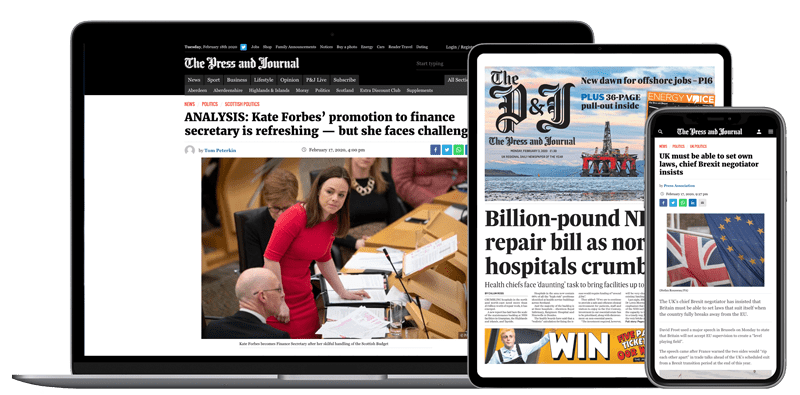 Help support quality local journalism … become a digital subscriber to The Press and Journal
For as little as £5.99 a month you can access all of our content, including Premium articles.
Subscribe