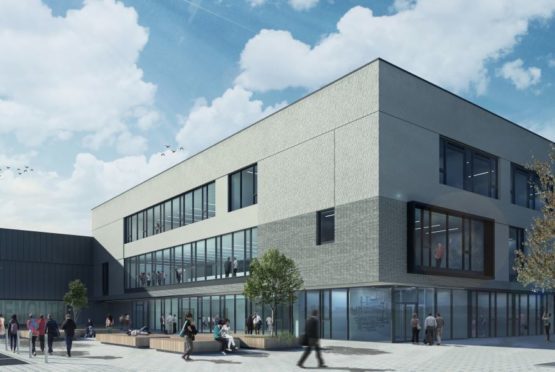 Moray Council has delayed choosing the name of a proposed secondary school as it wrangles with staff and pupils over what it should be called.
A replacement for Lossiemouth High is due to open in 2020 and education staff initially suggested it be named the Lossiemouth Learning Centre.
That proved unpopular with staff, however, and Lossiemouth Community Academy, Ramsay MacDonald Academy and Lossiemouth Community High School have all been suggested as alternatives.
A vote among staff and students recommended that "community academy" be part of the title.
But yesterday, members of the council's children's and young people's committee recommended retaining "high school" in the title.
A decision was taken to delay making a final decision about the name until the new head teacher, who will take up the post after the summer holidays, is available to run a consultation in the school.
A number of councillors pointed out that the building would be a replacement – and not a new school – and questioned why there should be any name change at all.
Heldon and Laich councillor Ryan Edwards said: "It's not a new school. It is a replacement. It's always been Lossiemouth High School and it should always be that.
"I don't know why we would want to move away from that and call it an academy."
Heldon and Laich councillor James Allan added: "A lot of people have asked me why we are thinking about changing the name. Elgin High School and Elgin Academy didn't change their name when they got new schools."