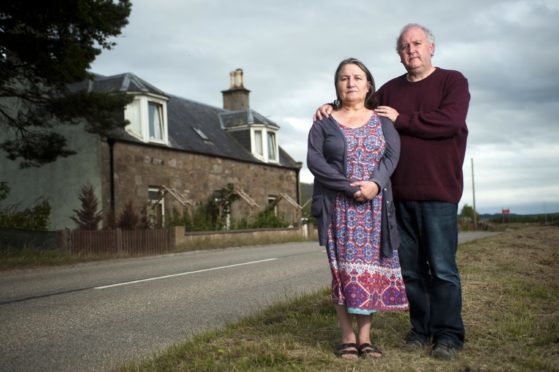 A Speyside whisky giant has insisted it will work with the community to ensure its distillery can continue to play a role in future developments.
Craigellachie was brought to a halt last week when Macallan put on sale a limited edition bottle to commemorate the opening of its new home.
Some locals have criticised the disruption that caused school pupils to be late for the first day of term and resulted in the police being called to close a road to control traffic.
Yesterday, Macallan apologised "unreservedly" for the disruption caused to residents who live in the area – admitting its forward planning was "inadequate".
And now, Tim and Gaynor Barry, who live just yards from the entrance to the distillery, say the firm should not be allowed to host a similar sale again until it increases controls around the event.
Traffic cones were put up along the B9102 at either side of the entrance ahead of the event, but appeared to be ignored by motorists who parked close to the site to secure their place in the queue.
Mr Barry said: "They should be marshalling these events themselves, not just putting cones out and hoping people pay attention to them.
"From what I could tell, there was nobody from Macallan there to control it. It's their event, so they should be the ones to take responsibility for it.
"For them, it's brilliant publicity to have pictures of queues of people waiting to buy their whisky, but there's no thought about the effect on everyone else."
Residents in Craigellachie contacted the Press & Journal during the sale last week to report that cars were "circling the village" from 8am before police closed the road.
Sales of the Genesis Limited Edition bottle sold out in less than an hour. Only 360 were put on sale at the distillery by Macallan. The rest of the 2,500 were distributed worldwide.
Scott McCroskie, managing director of Macallan, said: "It's unacceptable that our community was affected in this way and we are committed to making sure that it does not happen again.
"We were overwhelmed by the number of people who attended and it is clear that our plans for the release were inadequate.
"We are working with members of the local community on a new process that will mean that the distillery can play a role in new product releases."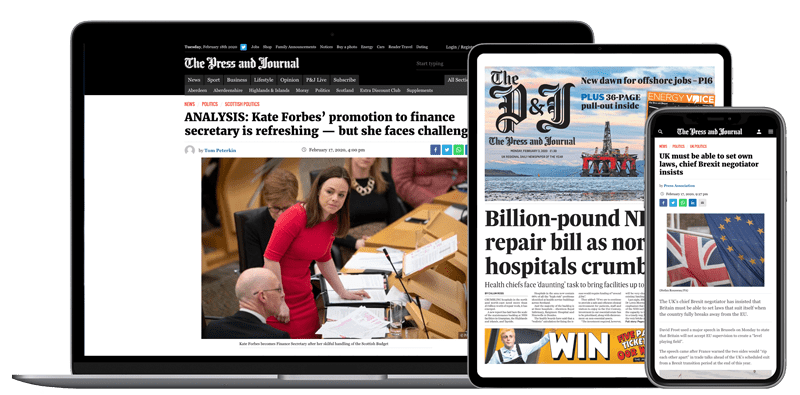 Help support quality local journalism … become a digital subscriber to The Press and Journal
For as little as £5.99 a month you can access all of our content, including Premium articles.
Subscribe