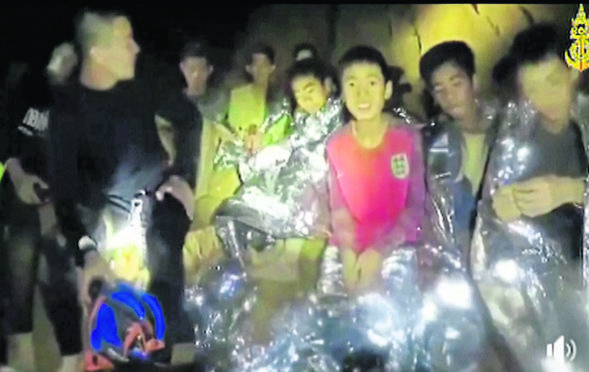 A former north-east student, who was part of one of the most remarkable underground rescues ever attempted, has returned to the region to inspire youngsters.
Connor Roe was one of 11 voluntary divers who freed a squad of schoolboy footballers and their coach after they were trapped for 18 days in a flooded cave in Thailand.
Yesterday, the 26-year-old was at his former school at Gordonstoun near Elgin to speak to pupils about the experience which captured the attention of millions of people across the world.
The Army mechanic, who now lives in Somerset, first learned of the emergency situation thousands of miles away through the world's media.
And, when he was contacted personally by the British Cave Rescue Council to assist in the rescue operation, he did not hesitate in volunteering to help.
Mr Roe said: "I was in London when I got the call. I drove back to Somerset at about 11pm and was back in London in the morning to catch a flight.
"The instruction was to bring everything possible. If I thought I was going to need it, then I should bring it.
"Within about two or three hours of arriving, I was in the cave with my diving kit on.
"It was such a unique situation I wasn't going to do anything else. From my days at Gordonstoun, we were always encouraged to challenge ourselves and make a positive impact on our community.
"If you can make that difference, then why wouldn't you want to help?"
Mr Roe took up cave diving in 2012 after becoming passionate about rock climbing during his time at school in Moray.
He steered clear of describing himself as a "hero" – instead explaining that "relief" was the overall emotion after all 12 footballers and their coach had been brought to safety.
He said: "There was pressure to get it right. It built up after we got the first one out, then after the end of the first day, then even more after the second day. By the time the third day came round it was really on.
"It was a special thing to be involved in and it was nice to have contributed. The whole team was there because we had a job to do and we did it."