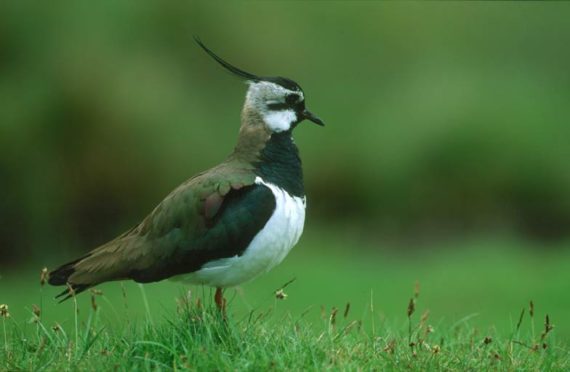 Equipment is being made available to farmers in Moray to help protect the home of endangered birds.
Farmland near Tomintoul and Glenlivet is a "hotspot" for breeding lapwings, known locally as Peesies, and curlews.
Both birds have suffered a huge drop in numbers across the UK over the last 20 years.
However, land spanning eight farms in the south of Moray is home to about 300 pairs of the waders – making it one of the highest populations in the north of Scotland.
Now equipment to attach to tractors to help manage rushes and weeds is being made available to loan to help protect the birds' habitat.
Karen Cunningham, conservation officer for RSPB Scotland, said: "Tomintoul and Glenlivet are one of the few remaining hotspots for breeding waders in Scotland.
"Managing the habitat by enhancing existing wet grassland can create better conditions for them and give them the best opportunity to thrive."
Last year there were 182 pairs of lapwings, 67 pairs of oystercatchers and 26 pairs of curlews across the eight farms near the villages.
Rush topper and weed wiper equipment is being made available to farmers to loan annually between August and March in order to make the habitats as attractive as possible for spring.
The initiative, which has been branded the Peesie Project, has been funded by the Tomintoul and Glenlivet Landscape Partnership (TGLP), which has received £3million from the Heritage Lottery Fund to support a range of cultural and biodiversity drives.
The project will also involve creating shallow muddy feeding sites for waders and their chicks during the breeding season – the first of which have already been made in front of the new bird hide in Tomintoul.
Lynn Cassells, TGLP's land management officer, said: "The equipment is a great resource for farmers in the area, which will also benefit waders. Subsidised training is also being arranged so that they are certified to use them."
A demonstration of the equipment has been scheduled at the bird hide in Tomintoul, next to the Field of Hope, on Saturday, September 29 from 9am to 11am. More information about borrowing the equipment can be obtained by contacting TGLP's land management officer, Polly Freeman, by calling 01807 580350.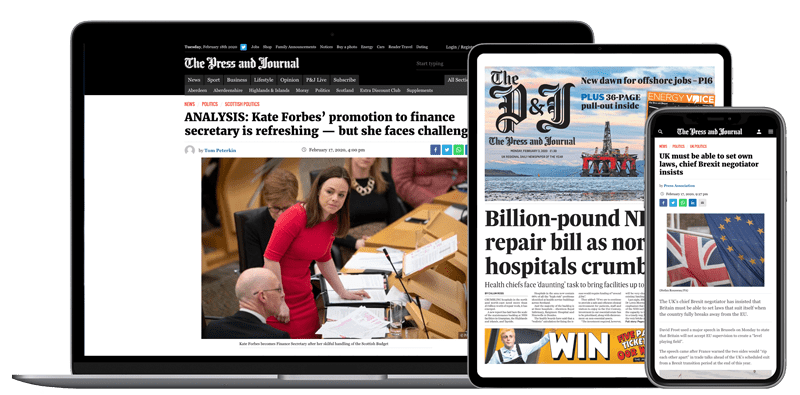 Help support quality local journalism … become a digital subscriber to The Press and Journal
For as little as £5.99 a month you can access all of our content, including Premium articles.
Subscribe