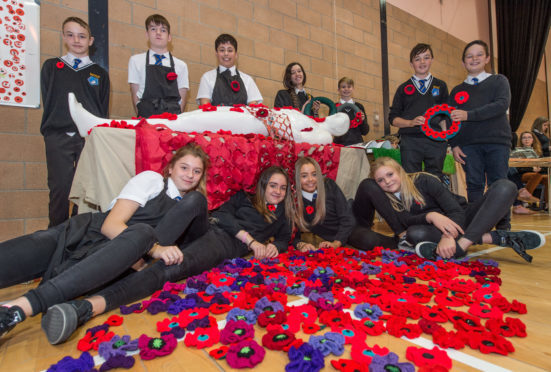 Young historians in Moray have been delving into the region's experiences of both world wars in an effort to help preserve their lessons for all time.
Relics from the era and veterans from many conflicts were at Lossiemouth High School yesterday to shine a light on the realities of conflict.
Students are gathering memories from the community in order to share them with future generations to mark 100 years since the end of the First World War.
The most poignant of the stories will be captured in a time capsule to be opened in 2039 – the centenary of the outbreak of the Second World War.
Joe Ellwand, from Elgin, spent two years in Asia during the Korean War, and in the 1950s received a letter from the president of South Korea personally thanking him for his service.
The 85-year-old said: "The children have been really interested in what happened. I think it's important that they do know about it.
"For them, there is a big gap between their experiences and those of their parents and even more between them and their grandparents.
"Over time the stories could gradually fade away to the point that nobody is really interested but it's good to remember them."
Nearly 500 handmade red and purple poppies commemorating fallen soldiers and animals adorned tables at the school, alongside medals awarded to the brave men who fought and died.
Artefacts and newspaper clippings from Elgin Museum were also on display as well as old photographs from Lossiemouth, Burghead and Hopeman showing detachments leaving the region and Peace Day celebrations.
Meanwhile, experts told stories from both world wars to let students know the reality of life 100 years ago.
Pupil Rhiannon Good, 13, from Lossiemouth, said: "It's been interesting to find out what happened here.
"I was speaking to a man who was telling me about damage that was caused to the golf club in Lossiemouth. It's scary to think about."
Work done by the students yesterday will form part of the school's Remembrance Sunday events in November.
Fionna Shearer, principal art and design teacher, said: "It's a good opportunity for inter-generational learning by using historical research techniques.
"It will help our younger generation to understand the differences in their personal life and how society has changed."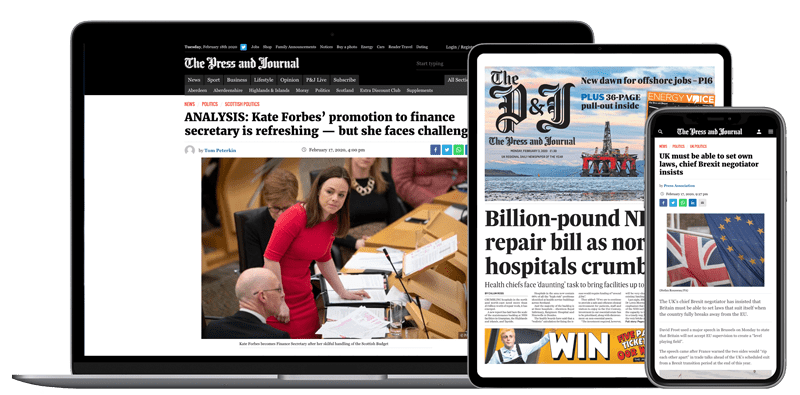 Help support quality local journalism … become a digital subscriber to The Press and Journal
For as little as £5.99 a month you can access all of our content, including Premium articles.
Subscribe