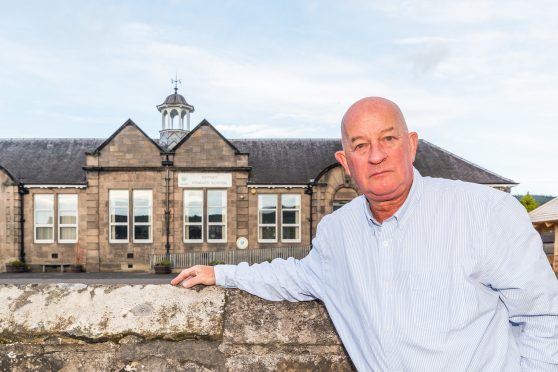 Shock figures have revealed that nearly two years of specialist teaching for youngsters who need extra support have been lost in Moray in the last year.
Head teachers have resorted to pulling additional support needs (ASN) staff to cover mainstream classes in an attempt to cover gaps caused by the on-going recruitment crisis.
Now figures released by Moray Council have revealed that 355 days worth of specialist support were lost in primary schools during the 2017/18 academic year to plug shortages – there are 190 days in a school year.
Yesterday, a former teacher said the statistics showed that the youngsters who need extra help are the "real victims" of the staffing shortage in the region.
---
Last year 3,300 students had a requirement for extra help – an increase from about 1,400 in 2011.
---
Meanwhile, the council said that failing provide ASN "seriously undermined" its duties under equality legislation.
Last month there were 30 teacher vacancies advertised in Moray, six of which were ASN posts which have proved increasingly difficult to fill in recent years.
Speyside Glenlivet councillor Derek Ross, who is a former teacher, said head teachers have been left with an impossible choice of pulling the staff or sending children home.
He said: "This is the result of understaffing and it's hugely demoralising for all the staff involved.
"The ASN teachers will prepare lessons to give personalised support to children who have an identified need for it – to have that cancelled when they go in to work in the morning is very upsetting.
"The pupils are the real victims of this situation though. It's dreadful for the parents to know their children are not getting the support they need."
Individualised educational programmes are drawn up for pupils who are assessed as having a need for extra support.
---
>> Keep up to date with the latest news with The P&J newsletter
---
No ASN teachers in secondary schools were used to cover mainstream lessons during the same time period.
Gillian Groves' son Tom requires one-to-one teaching time in school due to his cerebral palsy.
Yesterday, the mother, who lives near Fogwatt, praised the staff at Aberlour Primary School for their support but described the region-wide figures as "unbelievable".
She said: "The teachers are there for a reason. The children that need this support are vulnerable. Not all the one-to-one support is provided by the ASN teachers but I'm still speechless.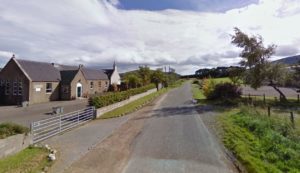 "If the support is taken away then I don't know how they can remain in mainstream classes. There's a presumption that all children should be in mainstream education but if staff aren't able to fill their roles in schools then they could get forced out."
The figures will be debated at a meeting of the council's children and young people's committee on Wednesday.
In a report, the authority's acting director of education and social care, Graham Jarvis, said head teachers have been placed in a "very difficult" position to keep schools open.
However, he warned: "There are serious risks that should schools continue to use ASN teachers to cover mainstream classes that the council will be failing in its duty to provide support for young people with ASN.
"Certain decisions, alleged failures and information relating to ASN for young people for whose education the council is responsible may be referred to the ASN tribunal."