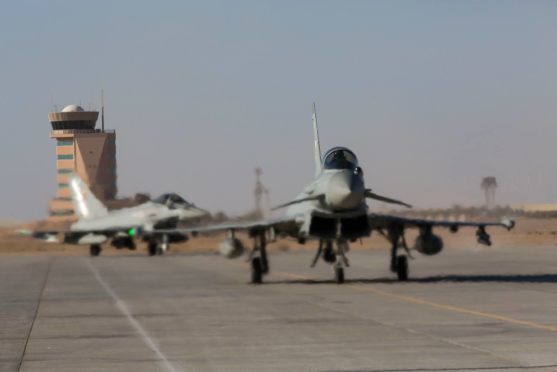 I feel the need – the need for speed!
Typhoons from RAF Lossiemouth have arrived in the Middle East to take part in military exercise SAIF SAREEA 3, as part of 140 Expeditionary Air Wing.
Four fighter jets arrived in the South of Oman yesterday following an overnight stop in Athens with four more Typhoons expected to fly in today.
They are the first air component to arrive in Thumrait and will be followed by E-3D Sentry aircraft from RAF Waddington's 8 Squadron.
The Typhoons will fly alongside the Royal Air Force of Oman's F-16 aircraft during the largest tri-service, bilateral, interoperability exercise in the region for almost two decades.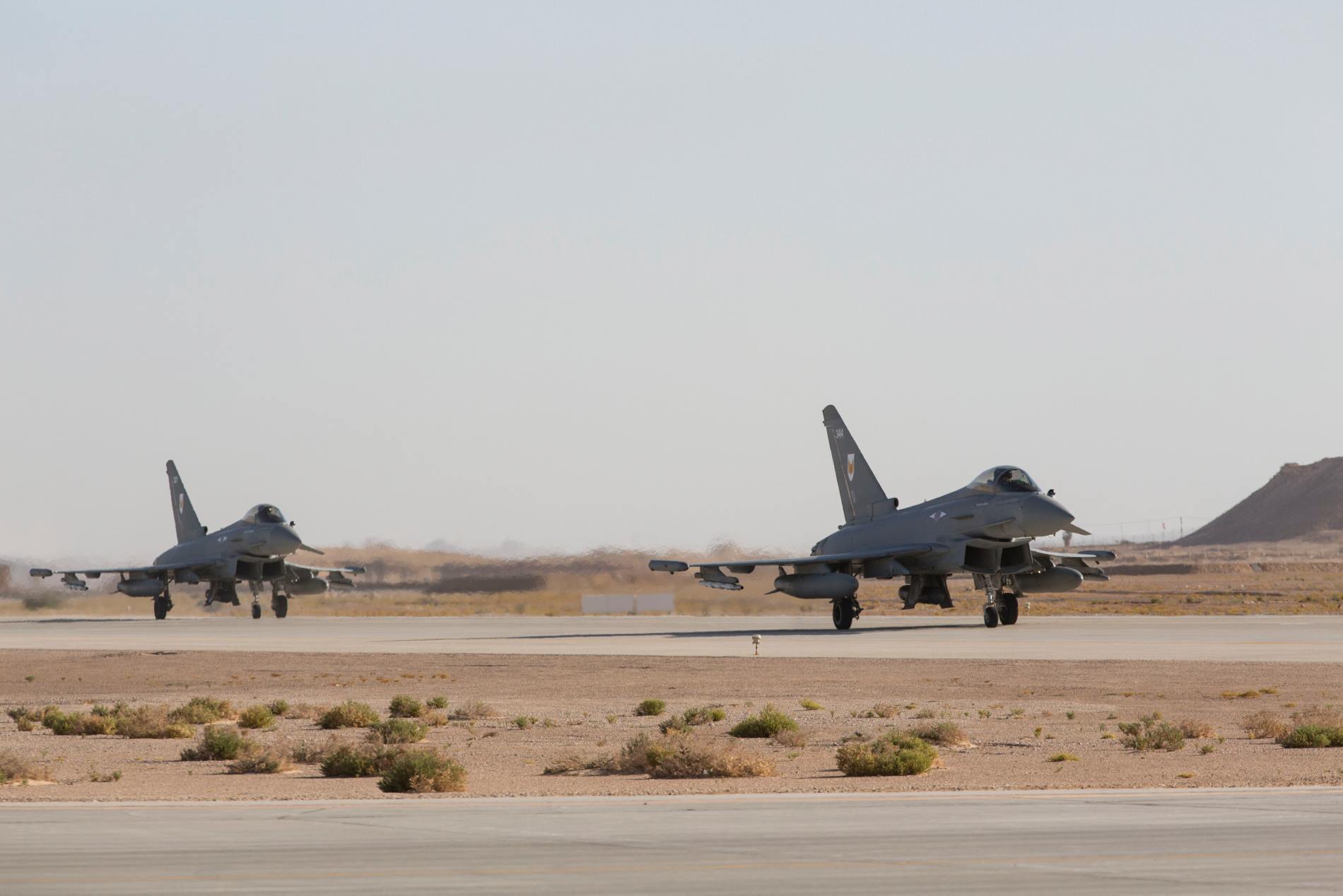 Squadron Leader Bruce McConnell, a II(AC) Squadron pilot, has been in Oman for two weeks preparing for the aircraft's arrival, he said: "It's great to see the jets here safely; the engineering team have done a great job getting eight jets ready for the transit flight.
"Now the aircraft are here we can start to focus on the exercise. Everyone is looking forward to working alongside the Omani pilots and seeing what their aircraft can do."
Group Captain Radnall, Commanding Officer of 140 EAW, has overall command of the RAF contingent at Thumrait, from the Armoured Vehicles used by 1 Squadron RAF Regiment, to the E-3D Sentry aircraft flown by 8 Squadron.
He said: "We have had personnel on the ground for a while now, setting up the life-support in advance of the Force Elements arrival. With the Typhoons now here, there is a real buzz about the place.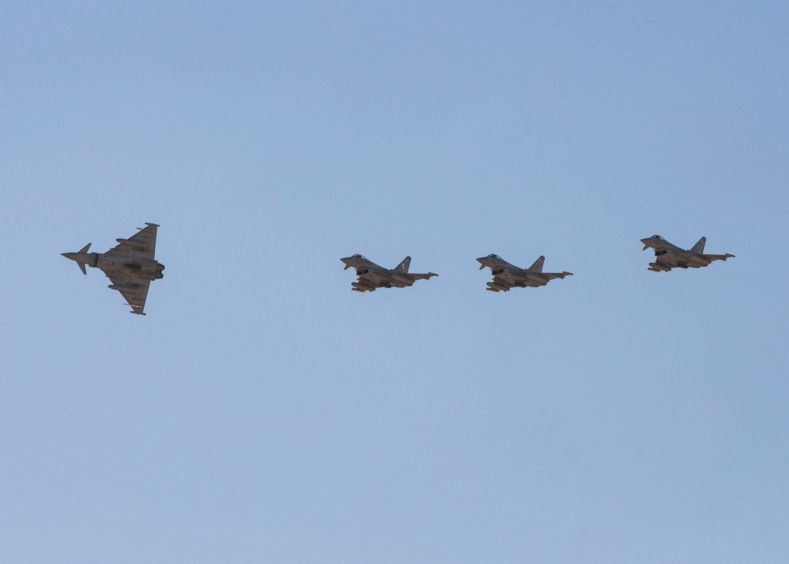 "This exercise has been a huge challenge logistically, but with so many elements working together in such close proximity, there is a real opportunity to learn individually and collectively."
Captain Radnall added: "This is the third iteration of exercise SAIF SAREEA, the first being back in 1987. Together with the other UK armed services and our allies from the Sultan's Armed Forces, we can exploit this proven formula to benefit us all and set us on a successful and collaborative path for years to come."