A charity which looks after and rehabilitates retired racehorses is looking to expand after earning a rare accreditation.
Touchdown Memorial Home for Horses takes in unwanted animals and nurses them back to full health if they are unwell.
The team, based at Mulben, near Keith, can care for up to 12 equines at one time and rehabilitate them through a variety of holistic methods.
Once the horses are restored to health, mentally, emotionally and physical, the charity looks to find a suitable loan home for them and invites prospective owners to spend time with them before deciding whether to take them home.
The organisation has now earned the Highly Commended Status in British Horse Society approval as a retraining centre for horses, becoming the first charity in Scotland to earn it and only the fourth in the UK.
---
>> Keep up to date with the latest news with The P&J newsletter
---
This accolade will allow them to boost confidence among their funders and supporters and also enable them to expand their services and reach a wider group of beneficiaries.
Frances Davies and her husband Brian set up the charity while living in England before moving to Mulben 12 years ago to expand it.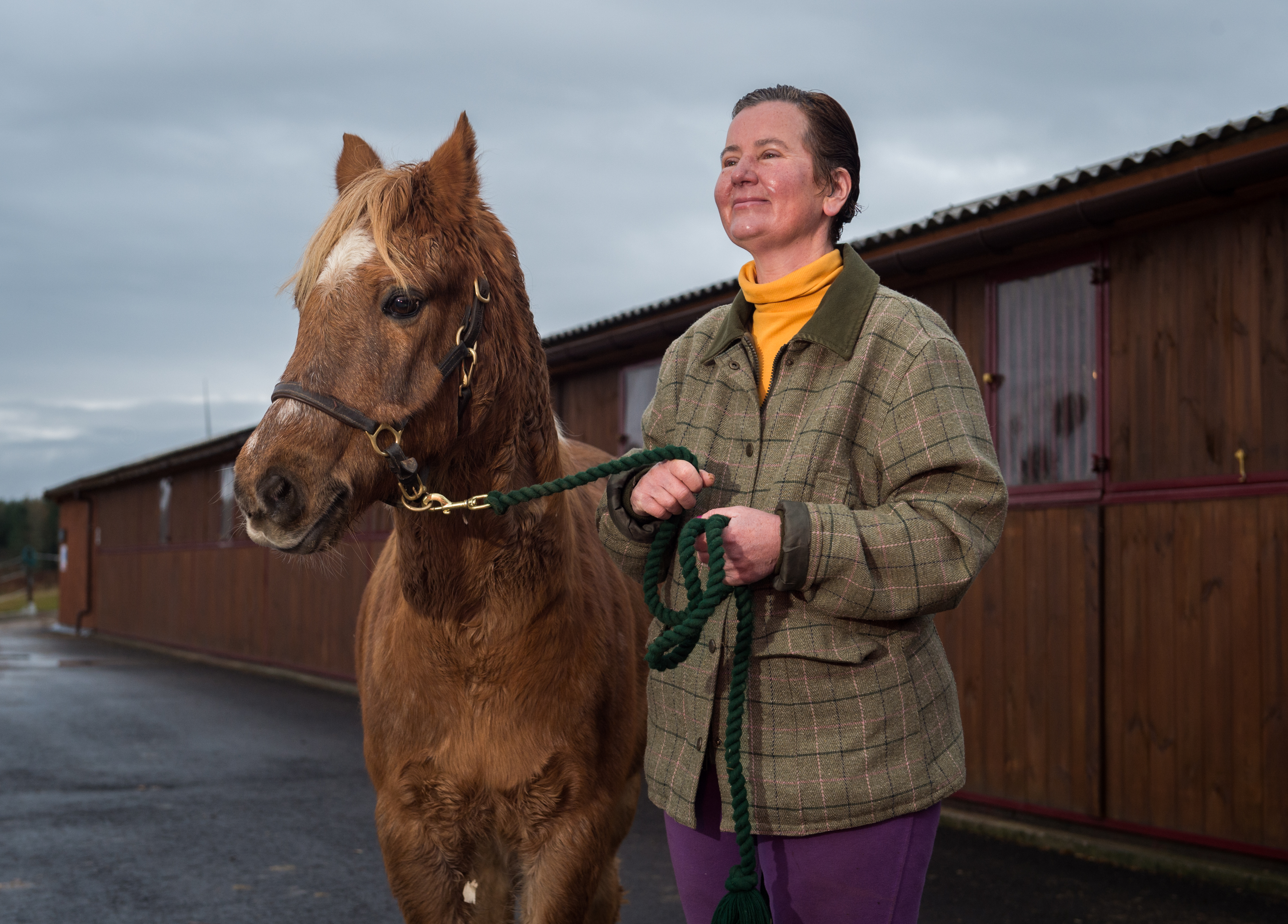 Mrs Davies named the organisation after the first horse she owned, Touchdown, and stressed how important the work they do is to the animals.
She said: "There is a huge crisis in the horse population due to indiscriminate breeding, change in leisure activities and economic downturns.
"There are large numbers of unwanted horses. We have a long waiting list and receive regular requests to take in horses. Tens of thousands of racehorses are discarded every year as they are not winning races. They are very gentle loving animals and make great riding horses or pets with the right care."
Touchdown also runs schemes to help the more vulnerable members of society, including elderly people and young people with learning difficulties.
Mrs Davies said: "The Blue Unicorns side of our charity provides stable management training and equine facilitated learning to young people including those with difficulties such as disabilities, special needs, mental health issues and family problems.
"This way, they gain confidence and transferable skills which help them overcome barriers to employment and education."