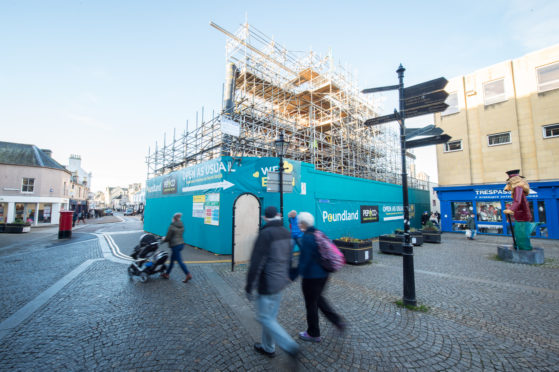 Repairs to a Moray town centre shop that was on the brink of collapse are now expected to continue until summer 2020.
The Poundland building on Elgin's High Street has been surrounded by a safety perimeter since May – forcing an emergency road closure of North Street.
The safety measures were initially expected to be in place until the end of the year.
But yesterday Aileen Scott, Moray Council's legal services manager, revealed that paperwork to extend the road closure for a further 18 months was being prepared.
She said: "The closure is for quite a period of time, from January, to cover whatever is going to happen with that building. It is still some time away from being resolved."
The building was brought to the brink of collapse after water poured in through the roof and compromised the structure.
Plans have already been approved to dismantle and rebuild the roof.