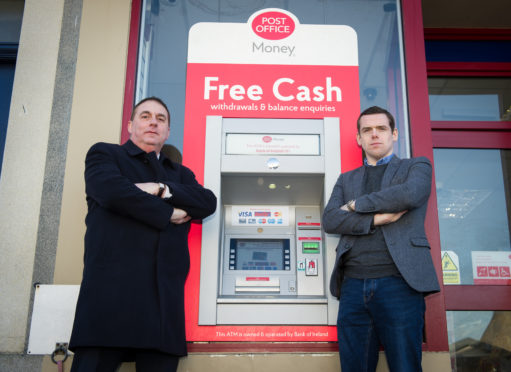 Bank bosses have been urged to retain cash points in in Moray towns affected by branch closures.
The Bank of Scotland has announced that its sites in Lossiemouth and Keith will close next year due to falling footfall.
Management from the firm are due to meet communities for talks about the closures later this week and campaigners still hold out hope their decision can be reversed.
Last night, however, the bank was pressed to commit to retaining a hole in the wall in each town in order to ensure locals and visitors had cash in their pocket to spend in local shops, should the branches go.
Moray MP Douglas Ross has warned that taking away another ATM from Lossiemouth at a time when the RAF base is expanding would send the "wrong message" to personnel moving to the area.
Meanwhile, Heldon and Laich councillor James Allan believes the bank machines already in the town are already struggling to cope with demand.
He said: "There's not a week goes by that they do not run out of money.
"When the Christmas lights got turned on it was queued round the corner at Bank of Scotland and then it ran out.
"The people who moved into the old Royal Bank are happy to take the cash point back.
"The hole and the wiring and everything is still there for it but the bank says it wouldn't be used enough. I don't know how they can say that.
"We've already lost the ATM at the Clydesdale and RBS.
"The Post Office is up for sale, so it might go and the Bank of Scotland one might get taken away too.
"It's embarrassing for a town the size of Lossiemouth to keep running out of cash."
The Bank of Scotland has stressed that a mobile service will be launched to the Lossiemouth and Keith ahead of the closures next year.
Yesterday, Mr Ross explained there was a risk shoppers would travel elsewhere to spend their money if they were unable to withdraw it in Moray.
He said: "Banks need to understand what impact their decisions will have.
"By closing branches and ATMs, banks are letting down our area and they should have a moral obligation to serve their customers and local communities."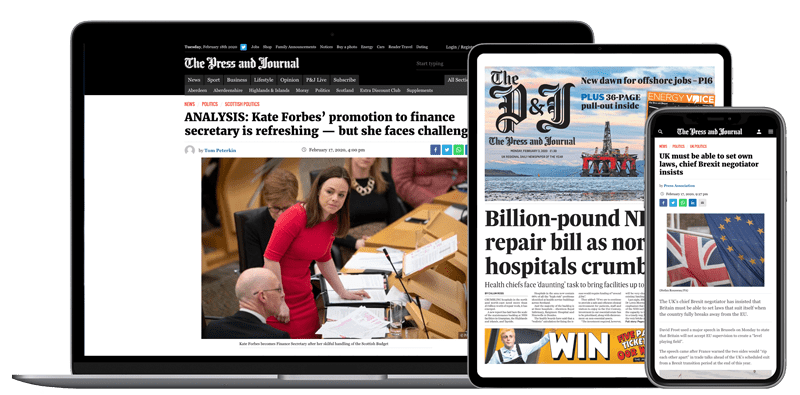 Help support quality local journalism … become a digital subscriber to The Press and Journal
For as little as £5.99 a month you can access all of our content, including Premium articles.
Subscribe