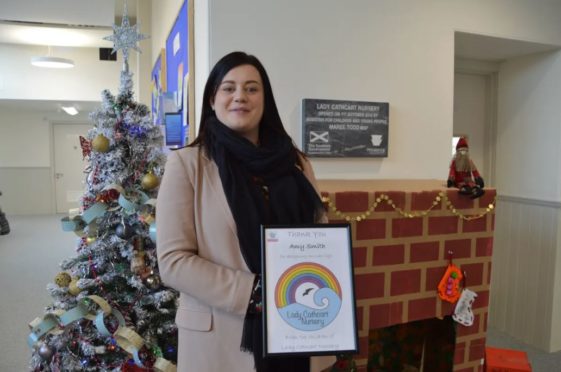 A Moray town's historic links to the sea have been celebrated in the logo chosen for the region's newest nursery.
Waves and a seagull feature on the design for Lady Cathcart in Buckie, which was selected following an appeal to members of the public.
The building was reopened as a nursery earlier this year following a £672,000 refurbishment funded by the Scottish Government.
Architect Amy Smith, who is originally from the town, has fond memories of visiting the nursery in its previous guises and was delighted to have her entry chosen.
She said: "Having spent so much of my youth at after school clubs, sports activities and the odd disco at Lady Cathcart about 20 years ago, I was excited to see the design opportunity come up.
"It's great that the building is being fully utilised again and it has a fantastic set-up."
Nursery manager Gilli Hearns said: "The children appreciated the bright colours of the rainbow and the sea.
"The design links Lady Cathcart nursery to the heritage of Buckie perfectly."