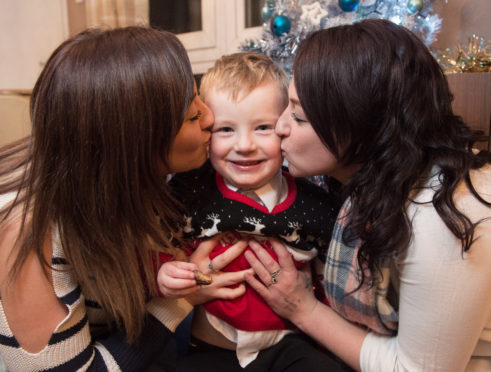 After spending Christmas last year in an intensive care unit with a Chinese takeaway, a north-east youngster is preparing for an extra special festive season.
Jordan Fraser, from Elgin, was born with narrow arteries as well as a hole in his heart.
And the energetic five-year-old has had to undergo countless operations since he was four weeks old to correct the condition that causes him to become breathless and exhausted easily.
Last year complications after a routine procedure in Glasgow resulted in him spending nearly two months in hospital – including Christmas Day and his fourth birthday.
Mum Lauren O'Shane said the family had gone through "dark times" during the stay when she feared she may lose her beloved son.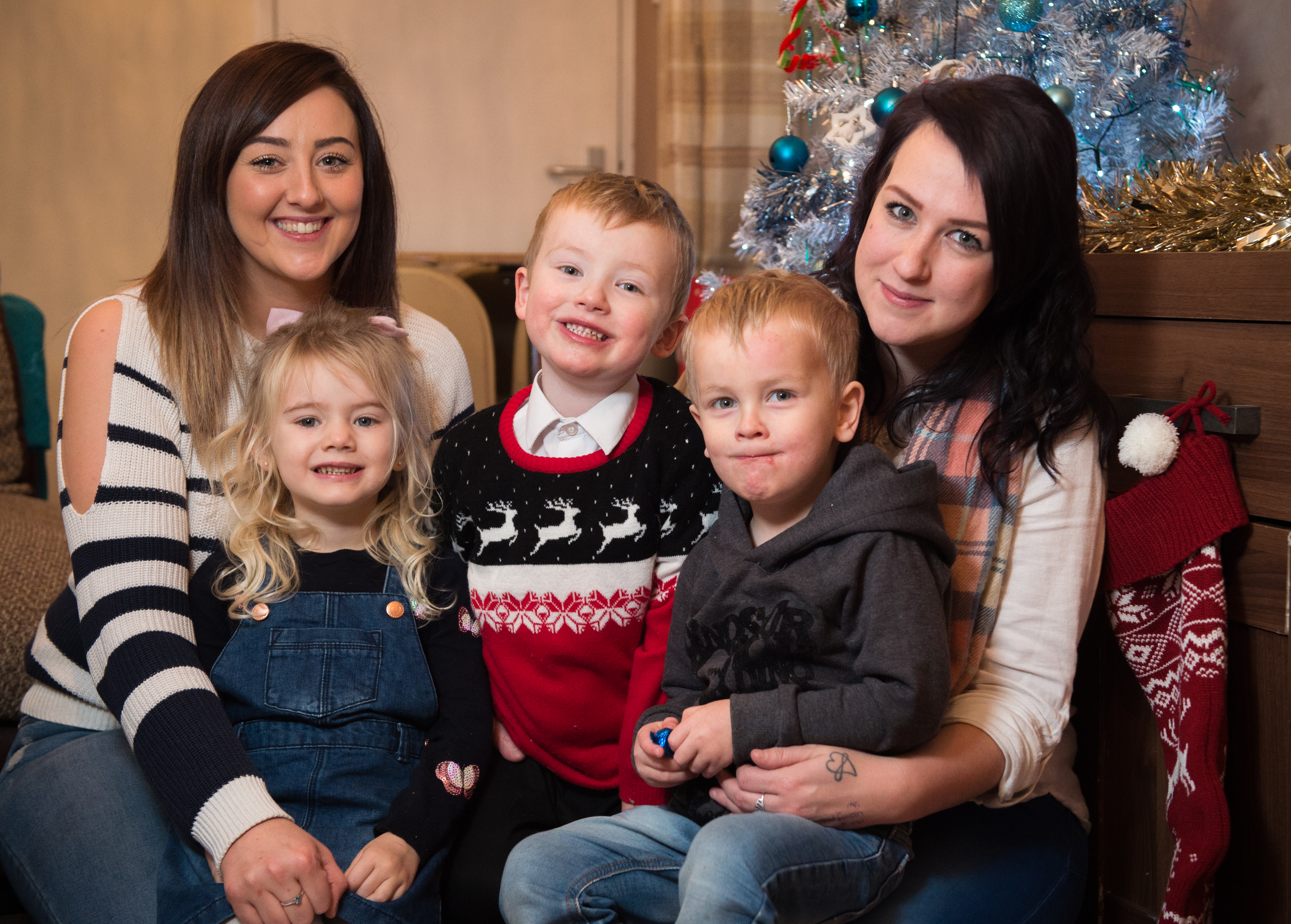 But yesterday the Linkwood Primary School pupil took his place in his class' Nativity play as an angel.
And after spending last year's Christmas on a hospital ward in Glasgow, Jordan is preparing to celebrate the big day at home with his mum, dad, brother Jackson, his five cousins, two aunts, uncle and grandmother.
Miss O'Shane said: "He has been getting routine operations since he was born but there were complications last year, which resulted in him having flu and sepsis.
"So we were on an intensive care unit from November. He had an unplanned operation on December 29 and it was January 16 before we were home again.
"It was tough. He spent Christmas slightly sedated. We did what we could. We were all there and the staff were great, but it's not what you want.
"A Chinese takeaway was all we could find for dinner on Christmas Day in Glasgow so we're getting a big turkey this year."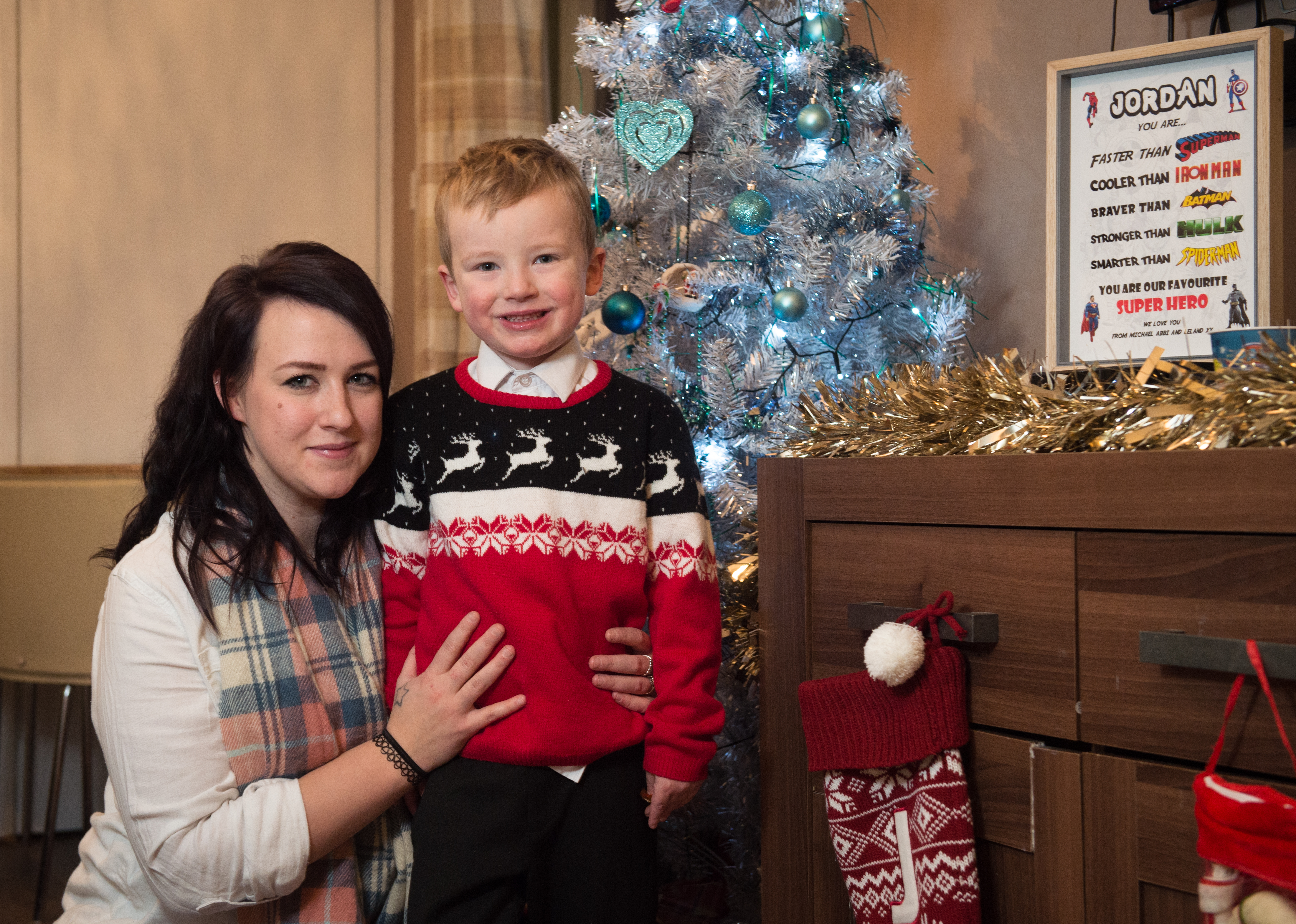 Jordan has been making up for lost time during the festive season by packing in as many activities as possible.
He has already been to see Elgin's Christmas lights being switched on as well as visiting reindeer and creating decorations to hang on the family home's tree.
Miss O'Shane has now set up a fundraising group to raise cash for the British Heart Foundation to help people with similar conditions to her son.
She said: "He openly talks about being in hospital all the time.
"He tells everyone how he went in to get his heart fixed.
"He's an inspiration. Some adults couldn't talk about it the way he does."
---
It is estimated that about 25 babies in Scotland will be diagnosed with heart defects during December.
The British Heart Foundation (BHF) funds research across the world to establish causes as well as treatments and cures.
Yesterday Jordan Fraser's mum Lauren O'Shane encouraged people to donate to the charity in order to support other families who are facing Christmas in hospitals or without loved ones.
She said: "I just think it's so important to raise awareness. Jordan has been through so much but the support we have received from the doctors and the local community has been fantastic."
James Cant, director of BHF Scotland, said: "Jordan truly is a remarkable little boy and an inspiration. Sadly though, many families will be missing a loved one this Christmas because of heart and circulatory diseases."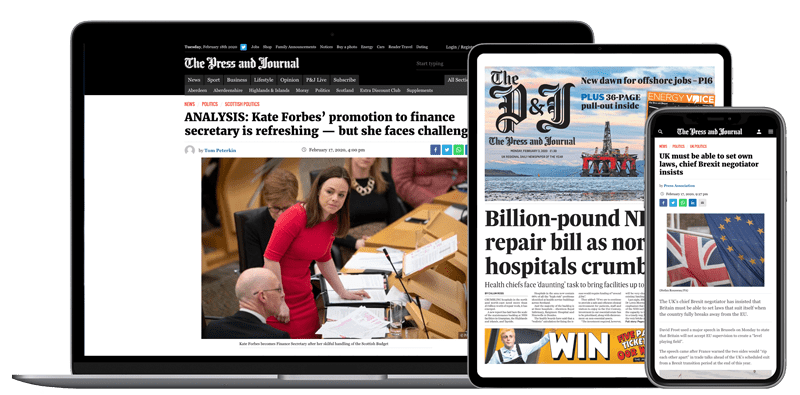 Help support quality local journalism … become a digital subscriber to The Press and Journal
For as little as £5.99 a month you can access all of our content, including Premium articles.
Subscribe