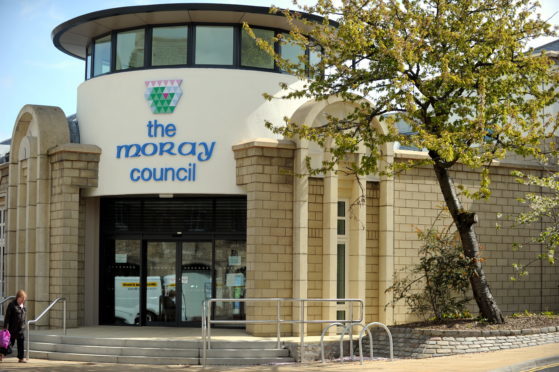 A dump in Moray will close next month for a multi-million-pound refurbishment project to be carried out.
The Moycroft facility in Elgin is expected to be shut until January 2020 in order for the huge overhaul, which has been commissioned due to the impending ban on biodegradable waste being sent to landfill.
The centre is used by Moray Council's own bin lorries but also by businesses taking their own waste material to be recycled.
The authority has stressed that paper, plastics and glass will still be able to be taken to Spey Bay during the disruption.
However, the move has resulted in fears that the amount of waste recycled by the council will drop off during the work.
One business owner said: "A year's a long time for this place to be closed. It's quite quick for us to be able to drive down there and drop it off.
"Not everyone's going to want to go out to Spey Bay. I think what we'll see is a lot more people turning up at the public facility to try and get rid of trade waste."
The revelopment of the Moycroft complex is expected to cost about £3million.
The project will involve the integration of existing facilities in Lossiemouth as well as Brumley Brae and Ashgrove in Elgin.
It is estimated that reducing the amount of different sites run by the council will net annual savings of about £130,000.
The overhaul is needed in order to cope with an expected 8,000 tonne per year increase in the amount of rubbish being handled once the Nether Dallachy landfill site is closed in 2020.
Waste that passes through the complex will be transported to an incinerator in Aberdeen to generate electricity.
Moray Council has apologised for the inconvenience caused during the redevelopment of Moycroft.
A spokesman added: "Due to the closure and redevelopment of our waste transfer and treatment centre it is anticipated the site will be closed for approximately 12 months from January 7, 2019."