Clavie King celebrates 70 years of being involved in unique Burghead New Year's tradition
An ancient New Year's tradition will bring visitors from around the world to a Moray fishing village this week.
The fire festival known as the Burning of the Clavie is unique to Burghead and has changed little over the decades.
It is a celebration of the ancient Scots' Hogmanay, which falls on January 11, and involves a group of exclusively local men, known as the Clavie Crew.
They parade a burning barrel of staves through the village before placing it on the summit of Doorie Hill.
The figurehead and leader of this team is Dan Ralph, known locally to all as the Clavie King.
He is now in his 31st year in charge of the fire festival – but 2019 marks the 70th time he has played a part in it.
Mr Ralph said: "I have been around the Clavie ever since I was a babe in my mother's arms, so in my entire life I will have experienced 70 after Friday.
"I have been part of the Clavie Crew since I was 14 or 15 and when the old king passed away I was elected as the new King.
"This tradition is vitally important as it offers a tangible link between the ancient Picts and our ancestral past, as it is passed down through sons and grandsons."
The Burning of the Clavie has gradually grown in popularity and now attracts huge crowds, with tourists descending on Nurghead.
Mr Ralph is, however, keen to stress that at the heart of the event is the wish to continue an ancient and local tradition.
He said: "We don't do this event to attract crowds as we trying to continue an ancient tradition and not be a tourist spectacle.
"People are welcome to attend, although they are advised to stay back as it becomes dangerous in places. The wives of the crew members will be acting as stewards."
Known as the focal point of Burghead's yearly calendar, the event has been held in all weather conditions, with the outbreak of the Second World War the only time it has been cancelled.
Despite being 70 and preparing for his 31st year in charge, Mr Ralph intends to carry on his role as long as possible.
He said: "The Clavie Kings don't retire, they expire, so I hope I will be here to carry the tradition on."
The event begins at 6pm on January 11.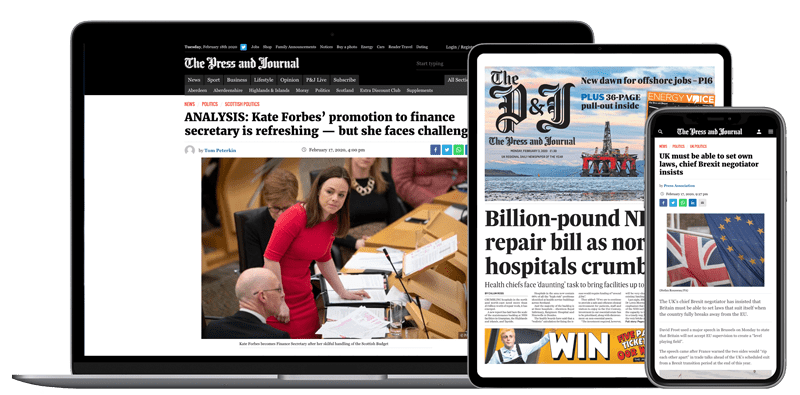 Help support quality local journalism … become a digital subscriber to The Press and Journal
For as little as £5.99 a month you can access all of our content, including Premium articles.
Subscribe