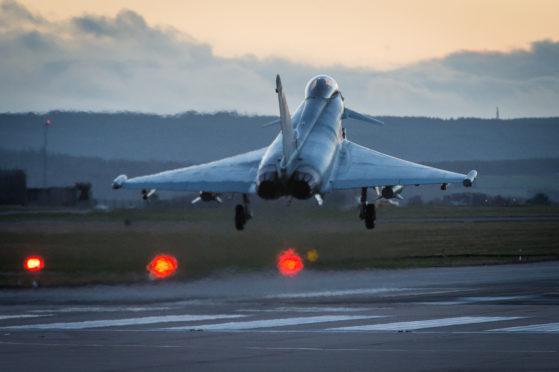 RAF Lossiemouth hopes to gather memories from former station personnel who worked on the air base as part of its 80th anniversary celebrations.
The airfield opened in 1939 and has since turned into one of the largest and busiest fast jet stations in the Royal Air Force.
It is now the only operational RAF station in Scotland since the closure of the site at Leuchers in 2015 and is a popular training facility.
Now senior staff are calling on former military workers to get in touch to build up a collection of their memories to show the varied history of the base.
It's hoped that photographs, written accounts and other mementos will be handed in ahead of the 80th anniversary on May 1.
RAF Lossiemouth hopes to launch a special anniversary magazine to mark the occasion.
Sgt John Baxter, who is collating content for the magazine, said: "We'd like to hear from anyone with memories of working at the base over the past eight decades, especially from the naval years and in the more recent past.
"If you have any mementos, pictures, or records we'd really like to see them and consider them for inclusion in the magazine.
"We will return any items where necessary.
"The base has had a varied history and we want to reflect that in the magazine and in the Heritage Facility on site.
"We'll have the anniversary magazine finished in time for the Station's official anniversary on 1 May, so we ask that people get in touch with us before the end of March."
Contributors can get in touch with John by email on losheritagefacility@mod.gov.uk or write to: Sgt Baxter, SHQ, RAF Lossiemouth, IV31 6SD