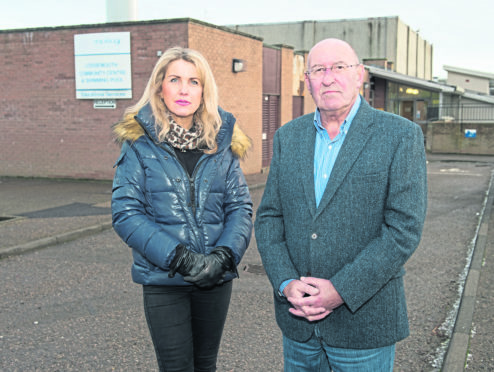 The scale of budget cuts across Moray may mean that a £2.5million swimming pool that is already under construction may never get used.
This week, the council announced £2million worth of savings that targeted swimming pools, libraries and school crossing patrollers – while warning worse was to come with a further £5million of cuts to be found by the end of next month.
Construction is already under way on a swimming pool in Lossiemouth following a long-running campaign for it to be included in plans for the new secondary school.
---
>> Keep up to date with the latest news with The P&J newsletter
---
The council pledged to ensure it was included in the complex – despite warnings from financial officers that the estimated £900,000 needed from the council to unlock Scottish Government backing would prove too expensive.
Now it is feared the pool, as well as a new library that is also being built, will never be open to the public.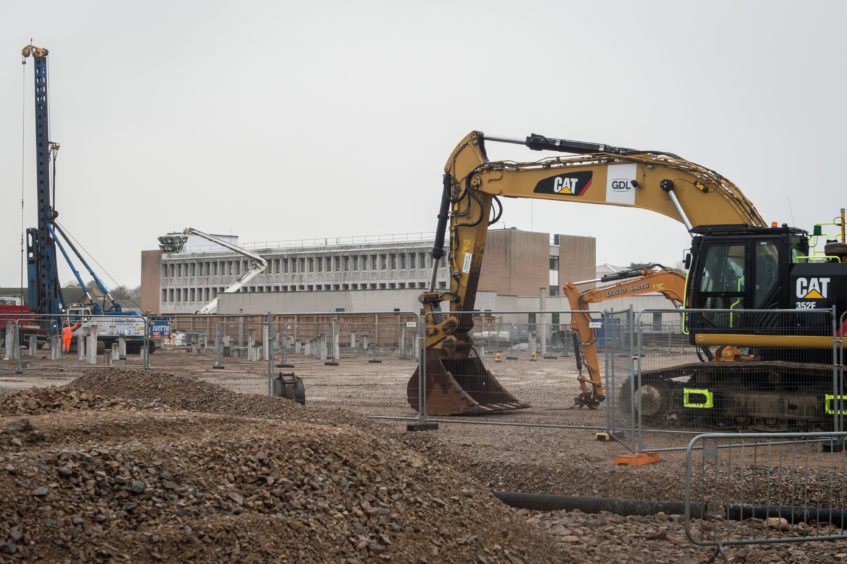 But council leader Graham Leadbitter yesterday stressed the pools in Lossiemouth and Keith could still be saved – if there is a huge surge in leisure memberships in the next month.
Carolle Ralph, vice-chairwoman of Lossiemouth Community Council, said a public meeting will be held next week for locals to help prioritise what to try and save.
She said: "This is all really upsetting. We had been expecting to keep fighting to keep the last bank in the town but we've had to put that aside, this is far more pressing.
"It's unthinkable that we can have a new swimming pool and library built that nobody will ever use.
"There's a limit though about how much we can do as communities and how much goodwill there is amongst people to do that."
Mrs Ralph said the group had been forced to shelve plans to save the town's final bank due to the cuts.
Moray Council has already proposed about £10million worth of cuts from next year's budget, which are expected to cost about 250 jobs.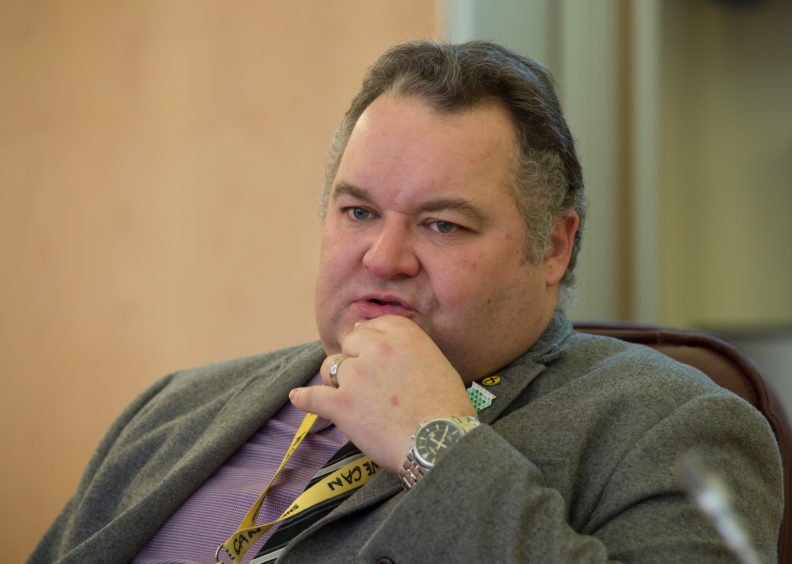 Elgin Community Centre will also close, while school cleaning and winter gritting will be reduced. The cost of music instruction and class sizes will rise.
Meanwhile, warnings have been issued that a further £10million will also need to be saved next year to prevent the authority from going broke.
However, Mr Leadbitter stressed communities still have the power to save swimming pools in Keith and Lossiemouth before a final decision is taken on February 27.
He said: "Just a few hundred family memberships across Moray out of tens of thousands of households would increase our leisure income enough to protect our pools.
"Doing that would mean they don't have to be subsidised to the extent they are at the moment – so it's a use it or lose it situation."
Moray Council leader writes to Scottish Government to outline budget cuts caused by 'perverse' funding formula
Moray Council leader Graham Leadbitter has written to the Scottish Government's finance minister to press for extra cash – warning that the current deal will only make the situation worse.
The local SNP co-leader has told Derek Mackay that the current proposals, which require the authority to save about £15million this year – nearly 10% of its total revenue grant – will only heap more pressure on the health sector.
Mr Leadbitter described the current funding formula, which makes Moray the least-funded rural council in Scotland per head of population, as "perverse" and urged government officials to investigate a new deal.
Meanwhile, former council leader George Alexander, who heads an independent group, believes the situation was within elected members' control to ease.
He said: "We have failed to make the big decisions in the past – that doesn't mean we're not being put between a rock and a hard place by both national governments though.
"The biggest mistake was the school review, which was five years ago now and we still haven't done anything while other areas have.
"A decision needs to be made sooner or later because it can't go on."
Labour's John Divers, who heads a separate group with independent members, added: "This is my 20th year of setting budgets now and it's the most difficult.
"None of us came into the council to make cuts. It can't be allowed to continue because it will be even harder next year."
Mr Mackay has described his own budget proposals as the "best possible settlement" within the Scottish Government's own finances.