Fears huge price rise could put future of Moray Council's music instruction service at risk
Fears have been raised that an 85% rise in music tuition fees in Moray may worsen the council's budget position – an even sound the death knell for some cultural services.
Proposals put forward by the authority's SNP administration have suggested increasing the cost of school lessons to £699 per year to help plug a £14 million funding gap.
An online petition urging the council to think again about the move has already been signed by nearly 1,500 people.
And now concerns have been raised that the massive price hike could lead to an exodus of parents enrolling their children in council classes in favour of private lessons.
John Mustard, who headed up the instrumental instruction service, announced his resignation in protest at the decision this week, after 30 years of service.
Conservative councillor for Forres, Claire Feaver, believes increasing the charge to the proposed level could put the financial viability of the classes at risk.
She has called for the price rise proposals to be scrapped.
Councillor Feaver said: "I don't believe the proposal to massively hike-up tuition fees will help the budget position.
---
>> Keep up to date with the latest news with The P&J newsletter
---
"There won't be any extra income for the council as parents won't be able to afford the fees and will withdraw their children.
"We will end up with the worst of all worlds with no more income and a much-reduced service, if it survives at all."
Increasing the annual charge to £699 would result in a programme of 30 lessons costing about £23 per session.
One private provider in the region is currently advertising one-to-one 30-minute lessons for £15.
Moray Council's music instruction service teaches more than 800 students and provides more pupils per head of population than any other part of Scotland to national orchestras.
Opponents of the price rise proposals fears that success could soon be a thing of the past, with musical talents stifled in their infancy.
Council leader Graham Leadbitter explained that work would continue on the proposals until the final budget is set.
He said: "Musical instruction is at the top of the list of things that we would rather not be having to look at.
"We're going to keep working away to find alternatives.
"Whether we find enough to help the music service or other things like the school crossing patrollers remains to be seen."
Councillors will meet on February 27 to agree Moray's final budget.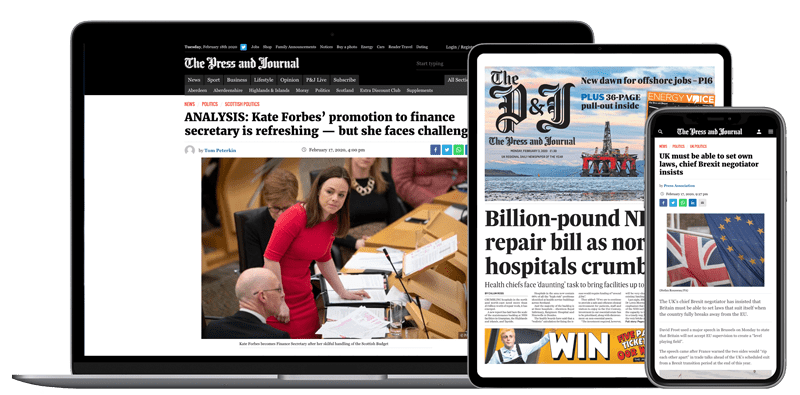 Help support quality local journalism … become a digital subscriber to The Press and Journal
For as little as £5.99 a month you can access all of our content, including Premium articles.
Subscribe