Pro-Independence billboard in Moray town garners controversial reaction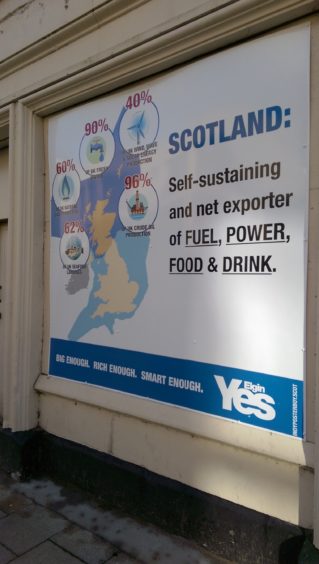 Three billboards recently erected on an "eyesore" building have come under fire for promoting a political cause and for potentially breaking planning regulations.
The 19th century former tobacconist and tackle shop at 184 – 188 High Street in Elgin has lain empty for more than a decade, with plans being approved last month to knock it down and build flats there.
It is now owned by developers Action Elgin, and Moray-based Scottish independence campaign group Yes Elgin has installed three billboards on the C-listed building with  political slogans.
---
---
However, the move has been criticised by a group of Moray councillors, who have written a letter of complaint to the chief executive of Moray Council, Roddy Burns.
Due to its listed status, permission is needed from the local authority and Historic Environment Scotland before any alterations are made.
Derek Ross, who represents Speyside Glenlivet, claimed that the billboards were breaking regulations regarding advertising on a listed building.
He said: "Using a listed building for political slogans sets a dangerous precedent for future use in that way.
"People should be able to go about their business in the town without intrusive political billboards from any political party.
"I think it breaches regulations in the form of listed buildings as they would have needed consent to advertise there."
The billboards were put up about a week ago and include reference to the positive implications of Scotland becoming an independent nation and the detrimental impact Brexit will have on the country.
Mr Ross wants planning regulations enforced and for them to be taken down as soon as possible.
He said: "For any individual or company to be doing this, do the public really want to see it – and when will it end?
"Can any empty building become the face of propaganda?"
Six councillors have signed the letter to Roddy Burns demanding action, including three Conservatives, two independents and one Labour councillor.
A spokeswoman for Action Elgin said: "We were approached by Yes Elgin who asked for permission to erect signage on the shop front, and we considered their proposal on the same basis as we would any other.
"As there had been previous examples of political signage being put up on nearby historical buildings the decision was taken to allow the request.
"We suspect that the real objection is not to the signs themselves,  but to the messages displayed on them."
And a Yes Elgin spokesman said: "Yes Elgin believed that we acted within the law in putting up, with the owner's permission, temporary signage onto the windows of a derelict property which is awaiting demolition.
"We saw this as an innovative way to convey our message to the wider Moray population and believe it has been welcomed by pedestrians as being informative and thought provoking.
"We expect that this complaint is politically motivated and are slightly bemused that these fresh, bright images on a building recently described in the P&J as an "eyesore" can be seen as anything other than an enhancement to Elgin's streetscape."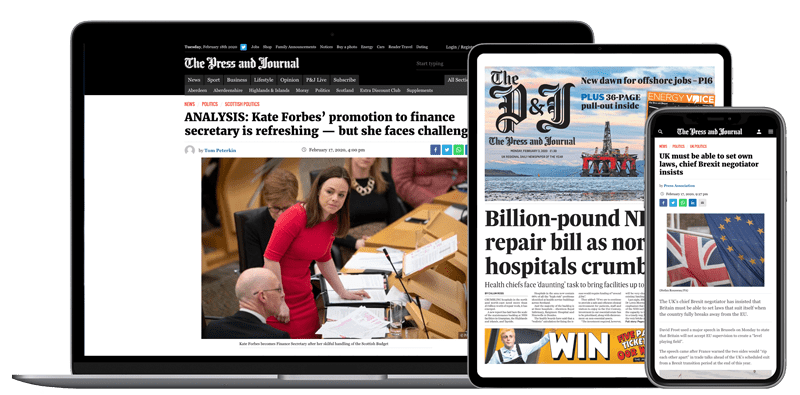 Help support quality local journalism … become a digital subscriber to The Press and Journal
For as little as £5.99 a month you can access all of our content, including Premium articles.
Subscribe