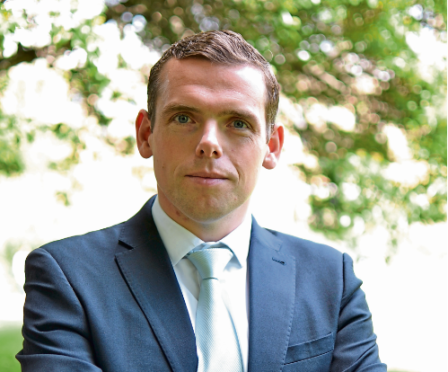 Moray residents continue to be mired in confusion over their bin collections since the move to an online calendar, MP Douglas Ross has said.
The local authority decided to not send out printed schedules for the next year in an effort to save money, instead urging locals to look at an online schedule.
It has prompted a flurry of complaints about misleading information, however, and changes are still being made as more mistakes are identified.
Mr Ross said he was disappointed to find issues with the online calendar were still outstanding and insisted the local authority improve collections as soon as possible.
He said: "I received a lot of complaints from local people about chaos in the bin collection service and the system the council introduced to replace the printed calendars they previously issued.
"The calendars are vital so people know what bins are due to be collected when.
"While I had concerns about the decision not to print these in the future I was encouraged that the council had a system where people could go online, enter their address and print off their own schedule.
"Sadly this system has been an complete mess, with many addresses generating the wrong schedule and people missing their collections.
"One street in Elgin had four different schedules for the same area and people were understandably confused and annoyed by this.
"I raised it as a matter of urgency the first day the council reopened after the festive holidays and I'm disappointed it took them six weeks to reply and admit they have had problems with the coding in their system and they are still working to resolve all of these."