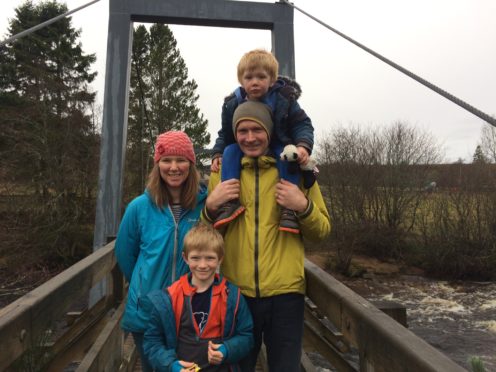 To most people, they are everyday tasks that do not take a lot of time or effort.
But a determination to walk and cycle again – and bake a birthday cake for his wife – are the things keeping Dave Hollinger on the road to recovery.
Dave Hollinger, 43, from Carrbridge, an international mountain guide and ski instructor, was left with only the ability to blink an eye after a freak accident on a hillside in Aberdeenshire.
The father-of-two is so determined to get back up and well he has already defied the odds and can stand with help, send notes to his children and is planning on an all-terrain wheelchair and body-walking machine to allow him to get back out on the mountain.
As wife Hannah explains, her husband is the determined dad of Toby, four, and Finley, eight.
Mrs Hollinger said: "Dave was an international skier and had been on all terrains, including Mont Blanc.
---
>> Keep up to date with the latest news with The P&J newsletter
---
"We were out on a family skiing day when Dave got his skis caught hitting a ski pole. He walked off the hillside, and was able to do everything – walk, talk, text – but when he went to hospital it was confirmed he had fractured his C6 vertebrae in his neck.
"A few hours later he had a major stroke from a clot in the brain, that in many cases would have killed him."
Mr Hollinger was in the grips of Locked-in Syndrome, with a ventilator controlling his breathing, and unable to move any part of his body or speak.
Mrs Hollinger explained that as a neurological nurse she knew the best place in the UK for her husband to be treated was in her former work place in Sheffield, and her husband was transferred there.
She explained: "We were told Dave would never recover, but he won't take no for an answer. He is a determined man – and while it is slow there is an improvement in his movement every single day."
Friends of the couple started a GoFundMe fundraising page, and to date more than £41,000 has been raised.
Mrs Hollinger continued: "Dave just wants to have a normal life with his kids. Raising money for equipment for him to be out and about with them will make all the difference to his life."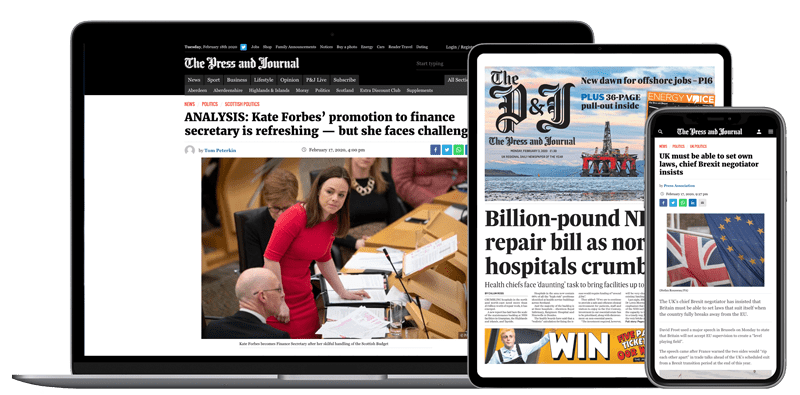 Help support quality local journalism … become a digital subscriber to The Press and Journal
For as little as £5.99 a month you can access all of our content, including Premium articles.
Subscribe