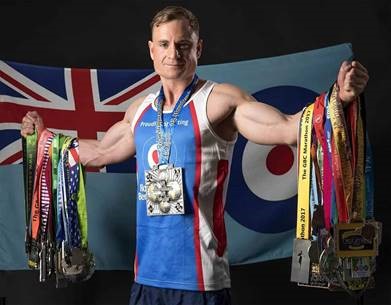 An RAF corporal is hoping to become the first ever person to run the North East 250 tourist trail this year.
Keen ultra-marathonner Jon Ward is planning to tackle the 250-mile route through Aberdeenshire, Moray and the Cairngorms over six days in June.
It was officially unveiled in 2017 but, until now, its users have only traversed its scenic stretches on wheels, rather than by foot.
The 33-year-old, who is based at RAF Lossiemouth, is already training hard for the first-of-its-kind feat, hitting the pavement almost every day in preparation.
He said: "I chose to run this particular route in the Scotland as it's something that no one else has ever done before.
"At the moment, I am completing at least one marathon every month and am about to go into a 100-mile run at the end of March and then the Bratislava Marathon at the beginning of April before the London Marathon in April."
Cpl Ward is taking on the challenge in aid of the RAF Benevolent Fund, which offers welfare, grants and advice to serving and former personnel and is celebrating its 100th anniversary this year.
He added: "As a member of the RAF I know how much the RAF Benevolent Fund does to support us all.
"If I ever were in need, I know I could turn to them.
"It's all the more special to raise funds for this amazing charity in its centenary year."
Zee Fletcher, community fundraising manager at the RAF Benevolent Fund, said: "Jon's dedication to raising funds for the RAF Benevolent Fund is an inspiration to us all.
"His efforts over the last year have been incredible and the same goes for the North East 250 challenge.
"As the fund celebrates 100 years of support for the RAF family, it's important to remember we could not continue the work we do looking after serving and retired personnel and their families, without fundraisers like him."