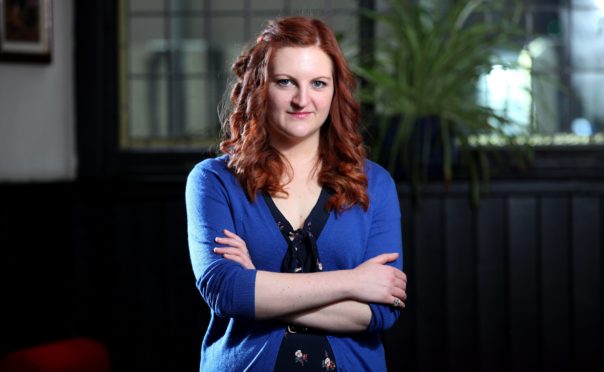 A north-east playwright is preparing to premiere a new show about the hardships faced by fishing families after her father was lost at sea.
Morna Young's father Donnie went missing when she was just five-years-old, after falling overboard from the Ardent II trawler in the North Sea in 1989.
Extensive air and sea searches were carried out but his body was never recovered.
Now 34, Ms Young is preparing to debut her new play Lost at Sea which follows two brothers working in the fishing industry over 40 years.
She moved back home from London to Burghead in 2011 in preparation for writing the piece, and spent many months interviewing people from communities across Moray as research.
Ms Young said: "As a child there will have been a part of me still waiting – fishermen are away at sea and you are used to it.
"I knew that it was a chance for me to write something that would be a tribute and it was an opportunity for me to get to know my dad.
---
>> Keep up to date with the latest news with The P&J newsletter
---
"Because I was so young when he died, I don't really have any clear memories of him."
She added: "Writing the play was my opportunity, many years later, to grieve properly."
Adding further authenticity to her story, Ms Young has written the play entirely in Doric.
She said: "I grew up speaking Doric and it is the language of most of the fishing villages in the north-east.
"It never crossed my mind to do it differently."
Lost At Sea will premiere at Perth Theatre next month before embarking on a tour across Scotland.
Ms Young said: "What I needed to do and wanted to do was know who my dad was, and that was the gap in my life I needed to address.
"There is a harsh reality that I will never personally know him and during this process people have made an effort to share memories with me.
"I do feel closer to him having done this and it felt really important to do something so I could say, 'Here is my tribute to my dad'."