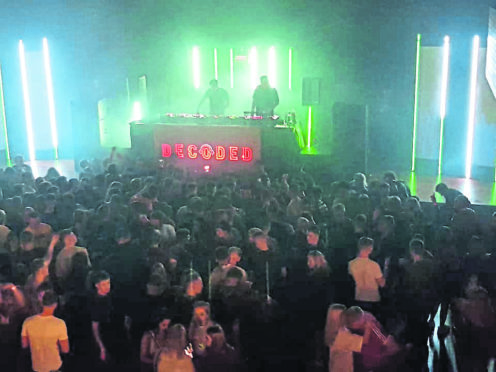 One of the biggest events run by the community group who lease Moray's principal venue ended in embarrassment on Saturday night when six people were arrested for drug offences.
World-renowned techno DJs Slam were playing to a capacity crowd of about 300 at Elgin Town Hall when a heavy police presence led to two women and four men, aged between 18 and 37, being charged with being in possession of controlled drugs.
That number of charges could increase, with police continuing their inquiries into suspicious items that were removed from four other individuals.
Six charged with possession after music event at Elgin Town Hall
Elgin Town Hall is a community-run venue and the largest of its kind in the region with volunteers hosting regular fundraising events in order to keep the doors open.
---
>> Keep up to date with the latest news with The P&J newsletter
---
They have also increased the amount of shows and concerts at the arena, with Decoded – a regular club night – hold on a regular basis.
Donald Squair, the man in charge of bookings and operations for Elgin Town Hall for the community insisted that they would do all they can to stamp out any offenders from ruining the reputation of the venue.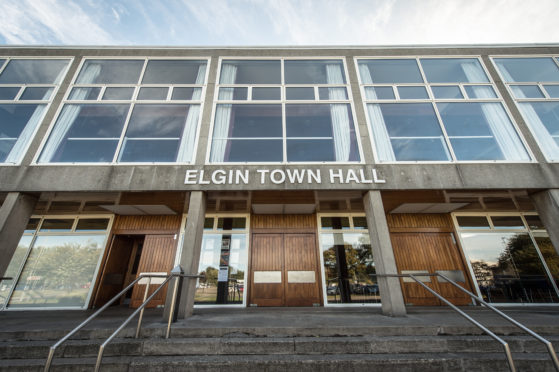 He said: "We want to say thank you to the police and the security for their presence to make sure the events run safely and these arrests show they are doing the job well and are protecting the public.
"Elgin Town Hall is a completely drug-free zone which is our intention as we want it to be a safe environment for our staff and community and welcoming for everyone."
The event had a heavy police presence, with officers from the Divisional Alcohol & Violence Reduction Unit accompanied by members of the Elgin Community Policing Team and specialist drugs detection dog and handler attending.
That led to two women and four men being charged with possessing drugs.
Sergeant Scott Brander from the DAVRU said: "A lot of hard work goes into organising events like this and we want to support organisers in ensuring they pass safely and with minimal disturbance to the surrounding community.
"By no means do we want to spoil anyone's fun, but it's crucial that the small minority who choose to break the law and potentially ruin the night for others know that they will not get away with it.
"Reports will be sent to the Procurator Fiscal in due course.
"I would like to thank the organisers for working alongside us so positively on Saturday night however particular thanks goes to our partners for their support and assistance.
"Being together on-site allows us to collectively help and support those who might need it there and then.
"But it also provides us with an opportunity to engage, educate and signpost those who might be in need of additional or longer term care and support."