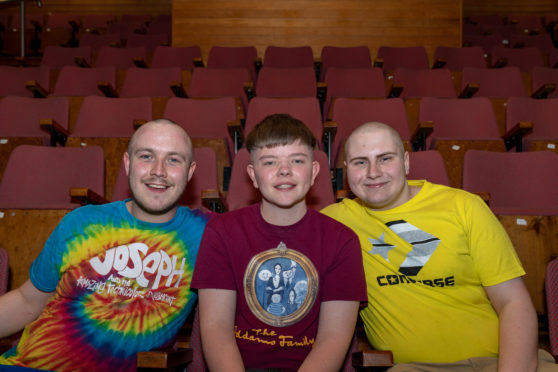 A group of young Moray performers have taken a radical approach to character acting – by getting haircuts to match their alter egos.
Two members of the St Giles' Theatre Group and their stage manager endured some hair-raising-and-removing experiences yesterday to heighten awareness and muster funds for their upcoming performance.
Gregor Lawson, 17, is playing the role of Uncle Fester in the Addams Family show which is being staged at Elgin Town Hall this week.
Fester is bald and Gregor decided to get his hair shaved completely off. He was joined by Aidan Henderson who is performing as Lurch and received a bowl cut and Callum McLeod, their stage manager who also went hairless.
Gregor, 17, was slightly nervous about the whole thing but felt it was for a good cause.
He said: "I thought it would a good idea to raise a bit of money for the theatre group and save a bit of time at make-up as well.
"I'm sort of excited about going bald and bit worried, but I will see how it turns out. It will save me a bit of time in the shower in the mornings."
Aidan, 15, was a little bit more upbeat about being given a traditional bowl-cut for his role and added: "I'm feeling great about this, it is something that will help raise awareness of  the theatre group and also add life to the character.
"I'm not worried about what my hair will look like afterwards and I'm really looking forward to it."
Mr McLeod, 22, is the stage manager for the performance and went bald to offer morale support after "blackmailing" Gregor to get his done.
The St Giles Theatre Group has been in existence for 31 years and have a cast full of local young people, aged between 10 and 19.
Angus Lawson, musical director of the show, is looking forward to an exciting week of performances.
He said: "People can expect to be entertained, it's quite a funny show and there are some really funny scenes in it.
"All the young cast are phenomenal and have put in so much work, so there will be great singing, great dancing and it will be great all round."
Addams Family is playing at Elgin Town Hall from tomorrow until Saturday and tickets can be purchased online at here.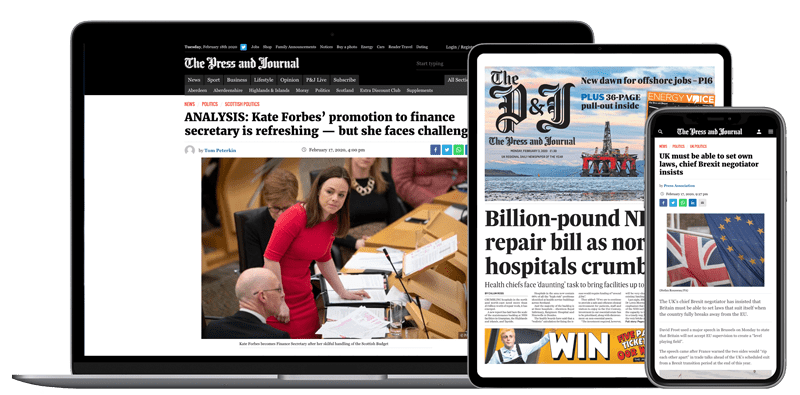 Help support quality local journalism … become a digital subscriber to The Press and Journal
For as little as £5.99 a month you can access all of our content, including Premium articles.
Subscribe