Organisers hope large crowd at second Friendly Fest in Moray will push event to 'next level'
Hundreds of revellers packed a music festival in Moray at the weekend to defy wet weather and gloomy skies.
Nearly 900 people danced the night away at the second Friendly Fest at Keith's Kynoch Park – which was formed as an antidote to the "ned culture" at larger events.
Yesterday, organisers explained the attendance had pushed the bash to the "next level" with a review due to take place on how to expand it next year.
For the first time, two stages were set up in an attempt to spread out the crowd, but the arenas still reached capacity during the afternoon.
Italian DJ Mauro Picotto, more used to performing in Ibiza than the home of Highland League football teams, headlined the festival, which takes its name from Keith's reputation as the "friendly town".
An Abba tribute act attracted one of the largest crowds of the day with the crowd belting out the words from well-loved hits and dancing while the performers, who were wearing glittery outfits, were on stage.
Meanwhile, homages to the Happy Mondays and Noel Gallagher's High Flying Birds also generated a raucous atmosphere within the marquees which also featured a line-up of local performers.
Organiser Russell Aitchison, who has organised festivals in Aberdeen with his firm Digital Love, revealed he initially feared Saturday's poor weather could have hit the attendance on the day.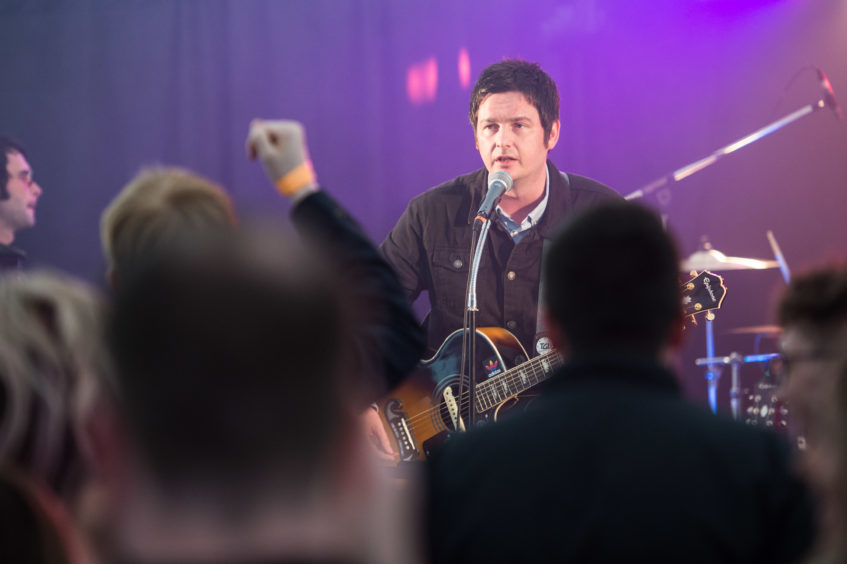 He added: "We actually had more people attending and more people coming in earlier than we did during the first year too.
"It was a tremendous day with a great atmosphere. I think the town has really embraced it. I have organised events in Aberdeen and I thought there was room for something a bit further north. The football club is enthusiastic and ambitious and they want to see the ground used during the summer.
"We're going to look at how this year went first, but we hope to build on this again for next year."