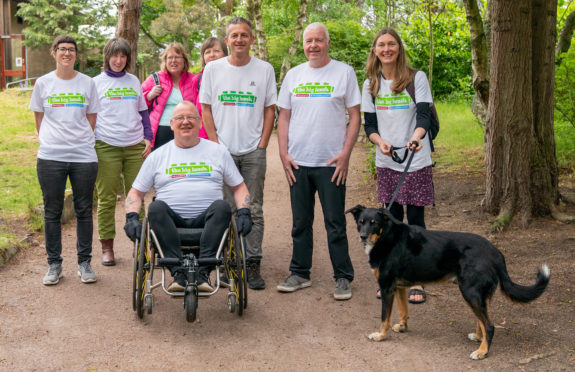 Walkers on a mission to bring people together while travelling all over the UK have visited charities in Moray.
The delegation from the Big Lunch Community Walk departed Edinburgh on Friday last week and has already visited community projects in Fife, Dundee and Perthshire.
Yesterday, the hardy contingent were in Forres and Findhorn to learn more about two causes working to improve the local community and lives further afield.
The Big Lunch project, which also covers England, Wales and Northern Ireland, was instigated by the Eden Project to bring people together by sharing stories and experiences over lunch.
A poll done by the charity found that 72% of the UK's population felt they did not know their neighbours well while about 20% did not even know their names.
The visit to Moray included a trip to the Ecologia Youth Trust in Findhorn – where the walkers heard about the charity's Growing2gether initiative, which encourages disengaged teenagers to develop confidence by mentoring nursery children.
Since it was launched 18 months ago, it has helped 432 children across 10 schools in the Highlands.
During the visit to the Forres Area Community Trust (Fact) the campaigners learned more about the group's progress since taking over the running of the local town hall, which is a popular venue for charities to host fundraisers.
Volunteers from the charity are currently planning their own Big Lunch on Saturday, June 1, which has been held in Grant Park in previous years.
Sandra Brown, Scotland manager for Eden Project Communities, said: "People in Scotland are proud of being good neighbours but we're also aware that recent decades have seen the loss of that community spirit in many ways – and we don't like it.
"The idea of the Big Lunch is a way of rekindling those connections in the places where we live, work and play. It's been warmly embraced over the last year."
Walker Derek Harper, from Brechin, who has previously worked as a greenkeeper, technician and has run a pub, believes volunteering in his community has transformed his life.
He said: "At a time of disconnection, to be part of the community walk and to play my part in reconnecting people with each other, their place and to nature is an absolute honour. I've enjoyed hearing more about the amazing work being done in Moray."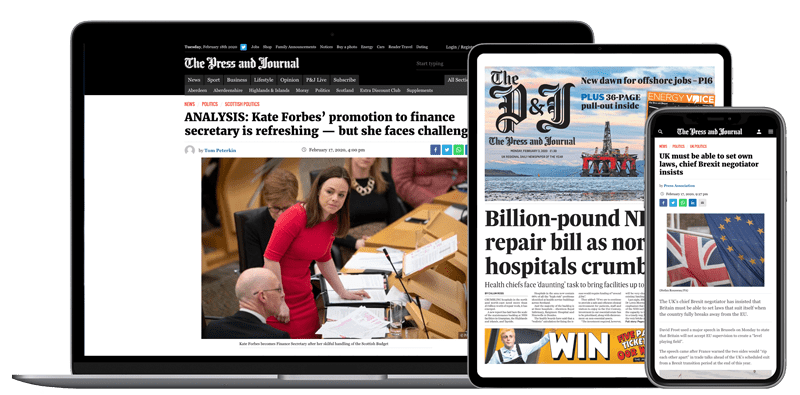 Help support quality local journalism … become a digital subscriber to The Press and Journal
For as little as £5.99 a month you can access all of our content, including Premium articles.
Subscribe