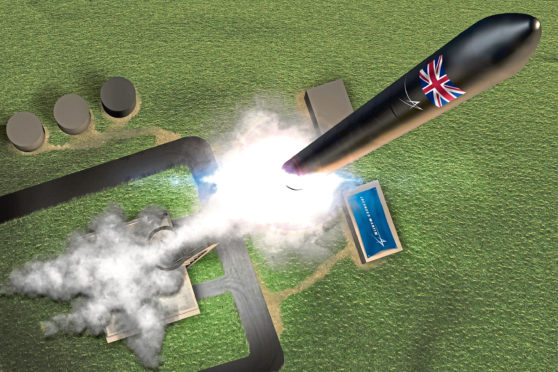 Spaceport developers in the Highlands have received "several" bids from film-makers who are keen to follow the project for a TV documentary.
Production companies have approached Highlands and Islands Enterprise (HIE) about the proposal, the P&J has learned.
The film-makers are believed to want behind-the-scenes access to the creation of the UK's first vertical satellite-launching station near Tongue, on the north coast of Sutherland.
However, officials have not agreed to the move yet, with documents showing some fear it would be "time consuming and may distract from the project".
They also do not want to take a decision before the commercial operators for the spaceport site have been appointed.
A spokesman for HIE confirmed the bids, saying: "We have been approached by several researchers representing production companies planning documentaries about the spaceport.
"While we have offered to provide an HIE representative for interview when required, we have not offed to take part in forward planning or shaping these programmes, nor have we committed to providing site access at any specific points in the project development.
"This is because there are different parties involved in the development, not least the commercial operating company, which has not yet been appointed.
"We cannot pre-empt their participation in filming documentaries."
Highlands to get first spaceport in the UK – sparking jobs boom potentially worth £3.8bn
HIE hope the £17.3 million Space Hub Sutherland scheme will enable rockets to be launched from the Melness Crofting Estate from the early 2020s.
It believes the scheme could help create "significantly more" than 400 jobs, and that the sector could become as important to the local economy as renewable energy.
A planning application is due to be submitted in September, after which the plans are expected to go before the Scottish Land Court, amid objections from some of the local crofters.
The P&J also revealed in March that a company owned by Danish billionaire Anders Holch Povlsen, Scotland's largest private land-owner, holds a sporting lease for the land.
The firm, Wildland Ltd, will have to agree to give up the lease, or change the terms, otherwise HIE would have to pursue a complicated compulsory purchase order.
Separate spaceport proposals are also being developed at Unst on Shetland and at North Uist in the Western Isles.